Inside the Apprenticeship Scheme Day Two
National Apprentice Week is well under way and today, in the second round of guest blogs from our apprentices, we've got more insider knowledge from the UKFast Apprenticeship Scheme.
We'd like to introduce you to Ben; he said: "I am 19 years of age, current weight 87.54 KG (13 stone 11 pounds) at a height of 5 foot 10 inches; and I got my 50 metre swimming badge at the age of 18."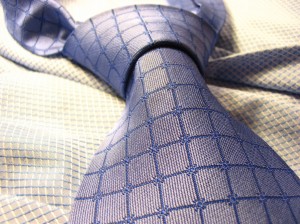 A day in the life of an UKFast Apprentice
This is a weird experience. It's nothing like a normal apprenticeship or what you would expect an apprenticeship to be like. We get to play table tennis, pool or on the N64, or go to the gym (which is in the office and totally free to use) at lunch. All of this makes the work that we do more fun and the office environment a great place to be.
Why did you decide to do an Apprenticeship
I decided to do an apprenticeship as I thought that uni would have been a waste of time for me; it wouldn't have given me the experience I was looking for, whereas UKFast was offering me this role in the industry that I have always wanted to get into.
Why did you want to do your Apprenticeship at UKFast?
Because I knew Aaron (UKFast's director of training) and he told me about the great opportunity that this would offer me in the industry that I have long wanted to get into.
What have been the highlights of your Apprenticeship at UKFast?
I enjoyed first getting onto the phone and answering tickets – it made me feel like I was really contributing to UKFast like the others around me.
What have you learned doing the Apprenticeship at UKFast?
I've learned a lot – too much to list! All I can say is that I feel like I have learned almost five times more in six months at UKFast than I did in two years at school. The on-the-job experience is so valuable.
How has the Apprenticeship improved your skills and knowledge?
It has taught me a lot about the tech industry; it has showed me many things that I didn't know and has also introduced me to completely new technologies, like Linux and virtual machines.
Why would you recommend the Apprenticeship programme?
Because you will literally learn whilst you earn, which isn't the case with uni. I have learned far more than I expected and I am only 6 months into it. Apprenticeships give you the experience you need in industries like this one.
What top tips can you offer to other school and college leavers who might be interested in doing an Apprenticeship?
If you are unsure about university and would rather earn money, gain experience and learn very useful skills then go for an apprenticeship in the industry you are interested in.