SOS: Save Our Security
Post-Snowden (and more recent allegations about the British government being rascals with our webcams), our security concerns have gone into overdrive; and yet we continue to develop tech that could turn on us (The Internet of Things should be called 'The Internet of Things that want to mess with us', amirite??). So now, with the number of internet-enabled smart devices set to grow to 50 billion by 2020, looking to the future and how to protect ourselves is vital. Security star Cisco has decided that a little competition could move things along a bit.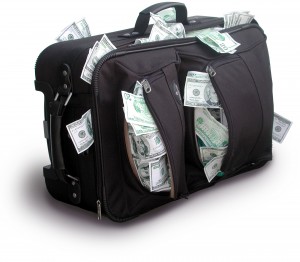 They're leading a 'Grand Security Challenge', offering up to $300,000 prize money spread across 6 winners who can help provide solutions to secure our data for the future. The competition opened last week and will close June 17th 2014.
Proposals for the challenge will be assessed on the following criteria:
Feasibility, scalability, performance and ease of use.
Applicability to multiple IoT verticals (connected vehicles, healthcare, gas & oil, smart grid etc)
Technical maturity and viability of proposed approach
Proposers' expertise and ability to feasibly create a successful outcome
Cisco's move to open up the world of security and motivate others to get involved is an interesting one. On the one hand it does betray a rising desperation stepping into the new era of the internet, but at the same time, at least they're thinking about it and getting the public more involved in the security solutions of the future.
Having said that, is money the best motivator for something as important as our data?