Inside the Apprenticeship Scheme Day One
Today we've got the first installment of this week's guest posts from our Apprentices, to celebrate National Apprentice Week! Giving us his first impressions, a few insights into the scheme, and some top tips, we're really excited to hear from our first apprentice, James.
James is 17 and from Manchester. His interesting fact is: "When I was 7 years old I became national champion in Irish Dancing. I then retired as I felt I had reached the peak of my career and decided to move on to play lacrosse and try and represent my country at that also."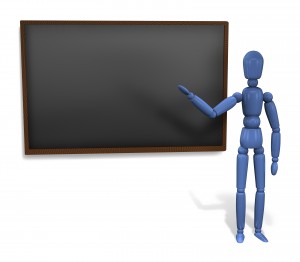 Describe a day in the life of a UKFast Apprentice
Whether it's being on the phone, working on support tickets or beating Ben at table tennis and/or pool, every day that I have worked at UKFast I have learnt new skills; and working here has helped me grow in confidence and meet some nice new people!
Why did you decide to do an Apprenticeship?
I chose to do an apprenticeship because I thought it'd be great opportunity for me to get a kickstart into the working world and to get lots of experience working with lots of different people, doing something that I enjoy doing …while earning money ;)
Why did you choose the Apprenticeship over college or university?
I chose to do an apprenticeship over college because I wanted a challenge and I wanted to try to get as much experience as possible, as early as possible in the working environment. It also meant that I could earn whilst I learn!
Why did you want to do your Apprenticeship at UKFast?  
 
I chose to do my apprenticeship at UKFast when a bald, energetic man (UKFast's director of training, Aaron!) approached me during an IT lesson and told me about how great UKFast was and how much they could help me develop as a person, doing something which I wanted to do whilst earning money!  I liked the sound of UKFast because of how fun the workplace is and how many great opportunities they had to offer.
What have been the highlights of your Apprenticeship at UKFast?
Fancy dress at Halloween and having the privilege to come into work with Bane while being dressed as a Power Ranger.
I also loved going to Snowdon and doing lots of activities including running down Snowdon; where I dominated Aaron and Javan (fellow apprentice), and this was all during 'work time'.
What have you learned doing the Apprenticeship at UKFast
I've learned what it's like to be in a workplace for the first time. I have learned lots about so many different types of technology and I have developed better communication skills by speaking to clients over the phone and on tickets.
How has the Apprenticeship improved your skills and knowledge?
I have definitely grown in confidence when speaking to people on the phone and am no longer afraid to pick it up! I have learned lots about the business and have learned so much about web hosting and what it's like to work as part of such an amazing team. I have improved my knowledge massively and I am now beginning to respond to tickets and phone calls to help clients solve their problems.
Why would you recommend the Apprenticeship programme?
I would recommend the apprenticeship programme because it's a great way to learn important life skills, whilst getting a qualification and earning a wage.
 What top tips can you offer to other school and college leavers who might be interested in doing an Apprenticeship?
They are definitely worth looking at; especially if you can find something you love doing and can do this while earning a wage and gaining valuable experience.