Fridays at UKFast – 28th Feb
This week's been a good 'un, with some top tips from our recent work experience lad Kyle, and the new technology that can give us superhuman reading speeds. We've also had a double whammy on the new domain names released, and how they could affect businesses. Now it's time to grab a cuppa (or a cocktail) and find out what's been going on in the rest of the tech world this week!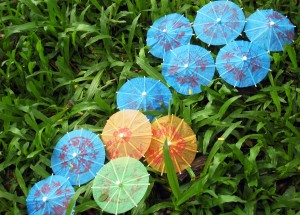 Best of both worlds with Yotaphone
A new generation of smartphone has just come out of Russia. Yota Devices launched the new Yotaphone at Mobile World Congress in Barcelona and it's being heralded as one of the few new leaps made in mobile technology. What the Yotaphone offers is the standard screen on the front but a black and white e-ink display on the back. You can also send things from the front screen to the back, saving energy while you read articles or receive notifications.
It allows you to screenshot things onto the e-ink display too, which stays on even when the battery dies; so whether you want an important email, a map, or a picture of your dog, you won't be caught short.
95 flappy bird games released in 24 hours
Who knew when 2014 began that it would be birds flapping into the limelight. The Flappy Birds obsession is getting a little mental though (you can even buy 'Flappy bird' toast online for a bargain $100!) – especially now the game's been pulled.
Between Wednesday and Thursday morning, just under 300 new games went live on Apple's app store…and nearly a third of them were copies of, or inspired by, Flappy Bird. From Flying Cyrus – Wrecking Ball, to Flappy Beard Hipster Quest, it seems everyone's jumping on the birdwagon!
A wi-firus
Whether biological or cyber, no one wants to be struck down with a virus; especially one that can get around easier than the common cold and  cause havoc with your data. Researchers at the University of Liverpool have created 'Chameleon', a new virus that can be carried by Wi-Fi, hopping from network to network without being noticed.
It targets networks with the least security first, making cafes and other public networks very vulnerable; which in turn could potentially mean lots of people being affected at a time. Luckily at the moment it's just a simulation, to warning about what hackers can do; hopefully it will push us to think about the possible threats from hackers and where we're most vulnerable.
The new self-destructing spy phone
It might sound like something out of a James Bond film but Boeing has just released a phone that self-destructs! Plans for a new android handset, simply called 'Black', were filed earlier this month. It's designed for government workers who handle sensitive information, and the design specifics won't be available to the public.
Not much is known at the moment but it's suggested it will support two SIM cards, and works on GSM, WCDMA and LTE networks. The device also has a removable battery, as well as Wi-Fi and Bluetooth capabilities. The makers have said "Any attempt to break open the casing of the device would trigger functions that would delete the data and software contained within the device, and make the device inoperable." Will we start to see more devices specifically designed for industries; or could making 'self-destruct' technology available to the public just be asking for lots of lost data?
What have you seen this week that's worth sharing?
Have a good one!