All That Glitters: .diamonds and More New Domain Name Extensions
Today a new set of extensions is being rolled out:
| | |
| --- | --- |
| 26th February 2014 | .diamonds, .enterprises, .tips, .voyage |
If you've been thinking about branching out into bling or have a talent for tips then you might want to get in there as quickly as possible; and we reckon that .enterprises and .voyage will be very popular for businesses and bloggers alike too.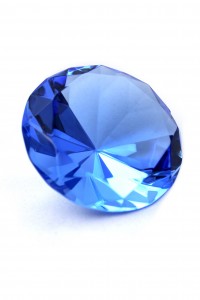 Some of the new gTLD releases have already seen shifts in online behaviour, for example the community-building opportunity providing by the new domains is already beginning to shine through.
One area we can see this clearly is with Monday's .tattoo release. Uniregistry are already encouraging people to create their own tattoo space on the internet for the .tattoo domain extension. There is already a well-established offline tattoo fan community, which translates well online and is encouraged by the new domains; they talk about making your mark online and creating an area that's as unique as your tattoo. It will be interesting to see which other extensions create the same sense of community; and could it push businesses to connect in different ways online?
There are restrictions being seen too though. Buyers of .sexy domains have been told they aren't allowed to put any explicit material on the first page as it's accessible by children; however, this could definitely limit what some people were planning on doing with that name, given its nature!
We're working with our partners to allow you to register the new domains as soon as they become available (this is usually 4pm on the day of release). Use our domain availability checker to see the new options available to register today.
We've been keeping track of the extensions released so far for you.