Fridays at UKFast – 21st Feb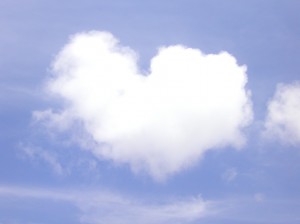 What a week it's been for tech! We've had the new domain name extensions, how being outside of London could be better for your data, the lowdown on the NHS care.data scheme, and how to stay healthy in front of the computer – and all this news that you might have missed. Right, time to kick off your shoes and go dancing in the rain… but after you've read our round up of this week's goings-on!
Facebook buys Whatsapp for $19bn
I get annoyed paying 20p for a Freddo, so paying $19bn for anything seems a bit excessive. But Facebook has just coughed that up for Whatsapp and general consensus is that it was a good move. What they're really paying for is Whatsapp's 400 million monthly users and a boost to their ever-waning street-cred.
As people (well, teenagers) take to Whisper, Snapchat and Whatsapp to share things quickly and in more interesting ways; Facebook's starting to become a bit old hat. Zuckerberg says WA will prioritise growth not subscriptions and continue their expansion into other areas (like their recent release of Paper). Facebook's stock actually fell after the purchase by 5% though, but is now only down 2.64%. With Facebook and Whatsapp's combined user base, and the popular chat functionality of Whatsapp, together they could be set to ring in the next generation of messaging!
Tesco hacked
Thousands of Tesco accounts were suspended on Thursday after over 2,000 usernames and passwords were hacked. The hackers posted the list online allowing access to online shopping accounts, personal details and Tesco Clubcard vouchers.
Tesco says they're investigating and affected users have been advised to double check other accounts that have the same passwords… another reason not to duplicate! We've got a few ways to make your passwords stronger. [https://www.ukfast.co.uk/blog/2014/01/30/11-ways-to-win-at-passwords/]
Printing live tissue
It seems like every other day a 3D printer is popping out something incredible and, from adult toys to chocolate to buildings, it's set to high-ride the wave through 2014 and into the future of tech. Organovo, a San Diego based bioprinting company, are now looking to begin selling their printed living liver tissue later this year to the pharma industry, where it could be used to test new drugs.
They're not the only ones doing this though, as scientists at the Harvard Wyss Institute for Biologically Inspired Engineering announced on Wednesday that they have successfully printed multiple types of cells and blood vessels, a combination that is necessary to create more complex tissue.
A Gene-ious idea?
My general approach to fitness up to now has been, basically, that I hate it and don't want to do it. Since moving to UKFast though – where being healthy is part of the culture – it's become apparent that I may have to up my game and that there could be some benefits to getting healthy.
Which is why this new fitness startup caught my eye.
A healthy lifestyle leads to a better mental state, improved confidence, and not being laughed at every time I try to run. Each of the three times I've tried it. Genetrainer, is a British startup looking set to do well from the new 'fitness genomics' trend. It promises to customise workouts to suit your genetic makeup, which could apparently be why you're not having a lot of luck (in my case though it's probably a combination of wine and Freddos). Still, are we looking at the future of workouts?
Thought retro tech was uncool? Think again!
What have you seen this week that's worth sharing?
Have a fab weekend!