Location, Location, Colocation
Disaster recovery has become a hot topic after last week's floods, as many people's belongings were washed away, along with their sense of security. So, when a large proportion of the country's data centres are in the South East – an area badly affected by the floods – how do you know your data is safer than houses?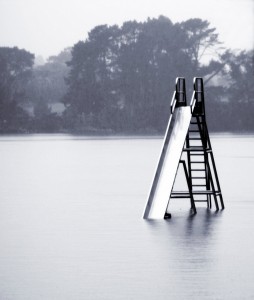 Recently I've been having a hard time coming to terms with life outside London; but now – much like with exercise, or being around children – I'm pushing past the pain barrier and starting to see the benefits. And it seems that not being in our fair capital could be the solution to our watery woes.
The North can sometimes get dismissed, but it's not all about chips and gravy. For example, Manchester is on a data exchange hub which means that – outside of London – it's got the best connectivity in the country. We're also able to offer high security, and the area isn't as high risk as many other locations around the country. Essentially, we're close enough to London to still be convenient but not so close that we're affected by the same threats.
There are also other questions that should be asked regarding your data recovery solution, and it's something that should be a huge consideration when choosing a hosting company. Is your provider an expert in the field of IT recovery and restoration? Can they provide affordable disaster recovery solutions? Do they have dual-site data replication (if one site fails your data is picked up by our second site with minimal disruption) and backup to a cloud infrastructure? By ensuring that you're in experienced hands, and have enough back-up and recovery, your data is protected when the water-Gods decide that maybe the UK hasn't seen quite enough rain in the last six weeks.
Clients are welcome to come and visit our data centres but the beauty is that they don't have to. Our protection options, combined with our expert 24/7/365 support teams, mean customers can rest easy knowing their data is in good hands; and in the event of disaster, our data recovery experts will begin working on your solution in just 15 minutes.
To find out more about how we'll protect you in the event of a disaster contact your account manager or call our team on 0800 045 4945.