Update: More Domain Name Extensions Released
Last week we talked about the first wave of new domain name extensions and this week the second installment was rolled out as The Internet Corporation of Assigned Names and Numbers (ICANN) begins to push the number of available gTLDs from 22 to 700+.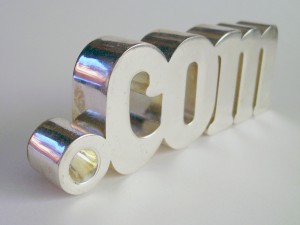 These are the new names released:
.CAMERA
.EQUIPMENT
.ESTATE
.GALLERY
.GRAPHICS
.LIGHTING
.PHOTOGRAPHY
There are plans for releasing more extensions continuing throughout 2015, so watch this space.
Now that they're starting to get in the swing of things, more of the benefits of the new releases are coming to light; but basically, it makes everything much clearer and easier to remember, and opens up a whole world of options tailored to each type of business. In the age of social presence, this could be a massive turning point. On the other hand, as we're so used to seeing a select few extensions, it'll be interesting to see how quickly everyone gets to grips with the new, unfamiliar ones!
Remember, if you have a domain name or are registering a new one it's important to ensure your details are correct as the registrars crack down on data quality. Read more about the importance of keeping your domain name details up to date.
We're working with our partners to allow you to register the new domains as they become available. Use our domain availability checker to see the new options available to register today.