Fridays at UKFast – 14th Feb
Today is a day to get loved up! Not only is it Friday, it's also Valentine's Day, and – whether you're in a relationship or not – there's no reason not to feel good! This week we've had posts about giving your computer a (nearly-)Spring clean, protecting yourself on Safer Internet Day, how to have happy working relationships, going green and tech addiction. Now we want to get you in the mood for the weekend with a little more love!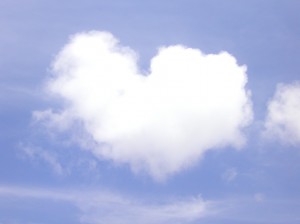 Not such a smooth(ie) operator
Snapchat seems to be hacked more often than a piece of kindling, but the this one's gone a bit fruity! The most recent Snapchat scam going round has been pictures of smoothies, but with a rotten undertone. If you receive a snapchat from Snapfroot do not click on the link, it's spam and it's all kinds of bad. Snapchat are recommending using strong passwords to prevent hacking happening – luckily we've got 11 ways to win at passwords!
'Appy to meet you
If you're looking for love this Valentine's and want something that lasts longer than the time it takes to swipe across your screen, there are a few apps that encourage a bit of a deeper connection. Readwrite.com put together a list of dating apps that are based more on common interests, or at least not just what the other person looks like! From Grouper, where two groups of friends are matched up based on compatible Facebook profiles, to Twine Canvas, the site that matches you based on a collage of interests you put together; if you've not had a lot of luck online dating this might be for you!
Swimming sweethearts
Being both gangly and badly coordinated, I've always been a lot more graceful in the water than on land; but swimming can be really boring without Eye of the Tiger pumping in the background. Luckily, Sony are now selling a waterproof Walkman Mp3 player…in bottles of water. It makes post-work exercise easier if you're not a big runner, and is also a great advertising stunt.
Love in 140 characters or less
Twitter can be amazing, and awful, often at the same time. And in another example of a perfect tech/love relationship, Penguin are asking followers to tweet #TwitterLoveStory. Condensed into 140 characters, people have been sending in short short stories that range from sweet, to funny, to a little bit gross. We're constantly adapting the way we live to express ourselves on different kinds of technology and, especially with our ever-shortening attention spans, looks like the way we write and talk about love could be set to change too!
One for the weekend; if you have a lovers' tiff make sure the apology doesn't go like this…
What have you seen this week that you think will spread a little more love?
We'll leave you with a Valentine's message from Manchester – have a great weekend!