Time to Go Green
When we say we want the world to go green, we don't mean green with envy, and we certainly don't want it to come out looking like a seasick Smurf. But this week is Go Green week and we think it's a shade that looks good on everyone!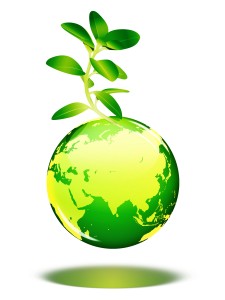 At UKFast we're proud to be a 100% carbon neutral company; it helps the planet and is something you can enjoy too! By working with us you're given access to our logo which you can embed into your site and because we're carbon neutral it means your website is too, improving your green credentials. It's also cost efficient, at no extra charge, and some of our clients have even reported that it's boosted their reputation and helped their business.
There are plenty of other things you can do to help save the planet though, from turning off lights, to not using tumble dryers if you can hang something outside (though er, maybe not if you're in the UK right now). If you take plugs out of the sockets (as opposed to just switching them off) when you're not using them you can save loads of money too; and, rather than buying things new, use sites like Freecycle to get second hand furniture in your area.
Here are a few tech things you can do to help save the planet:
Recycle old tech rather than binning it. There are lots of ways you can recycle electrical waste, old devices, and old batteries. Call the council for bigger things (WEEE waste); there are lots of programmes that give you cash for old devices; and most supermarkets have bins for batteries.
Use wooden headphones. Headphones made from reclaimed wood are better for the planet and also produce the same quality of sound as you would get from a piano or violin…and these ones look pretty cool too!
Use a solar charger with your phone – though again, this might not be so practical in the UK.
Use LED bulbs!
There's an app for that:
Meter Readings – gives you a daily reading of your power metre so you can track where and how much energy you're using. It can also give you cost breakdowns, hopefully reducing that suckerpunch energy bill that turns up like a bad penny (or several hundred pennies in most cases!) every quarter.
Joule bug – a game that encourages you to save energy round the house. It taps into our competitive sides and gives you points every time you do something good!
If you want to find out more about our carbon neutral credentials and how it could benefit you, call your account manager or our sales team!