The Secret to Happy Working Relationships
I was still clutching wilted bits of tinsel in my hand when the shops turned pink, and if I get another email inviting me to a 'Valentine's special' I'll seriously consider sending a strongly worded one back. There's no denying it, single or in a relationship, February 14th has been known to inspire horror, fear and love. Well, mostly the first two, in my case.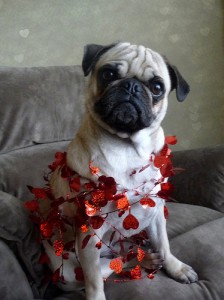 Having said that, there are lots of upsides if you're not a V-day Grinch like me. It's the perfect opportunity to evaluate the important relationships in your life, and make sure that you've got all the ingredients to create perfect partnerships; and as it turns out, working relationships essentially need the same ingredients as romantic and platonic ones do. There are a few key components without which things will just fall apart (like the wilted tinsel did); and whether it's a business partner or life partner everyone needs to be getting what they need, as well as what they want.
With everyone we work with, we want to make sure that we have happy, productive relationships, which is why we treat everyone with the same care that we would treat partners in the rest of our lives. It's often said that the people at UKFast are here because we have the 'caring gene', and this is obvious throughout the company. Especially when it comes to the support side of the business – both externally and internally – if anyone ever needs help there's always someone willing to pitch in, and the same is true when it comes to our clients.
We also know that trust is a massive part of any relationship, so we ensure we're transparent and honest in all of our relationships; it takes time to build trust but only an instant to lose it. If you want to read more about the relationships we're building, take a look here; and for more information about how we can build the best relationship possible with you, call us on 0208 045 4945.
Image: Chica-tica courtesy of Flickr