Fridays at UKFast – 7th Feb
Welcome to our weekly roundup! This week January – the month that felt like it would never end – finally decided to roll itself into February; which is set to be a lot easier on us, and on our bank balances! We've had server replication explained, the security low-down from industry experts, an update on domain names, some social media predictions and have been introduced to a new access-anywhere MiFi. Now it's time to put your feet up, stick the kettle on and enjoy the weekend!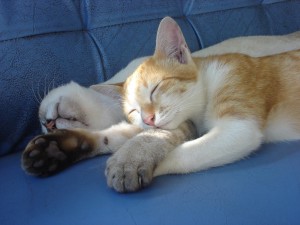 Hey baby, can I get your…IP address?
It doesn't have quite the same ring to it, does it (pun intended). A phone company in the US is looking into replacing all phone numbers on its network with VoIP (Voice-Over-IP) address numbers, so effectively when you're dialling in you're actually dialling up. What this could mean for the phone market could be massive. What would happen if all phone numbers were IP addresses instead, especially for remote areas that don't have any other type of networks available?
The ghost library
We knew that books were starting to float off into the cloud, but we never thought they would all disappear completely; in Texas there's now the world's first public library… without any books! They've moved them up to the cloud, which is handy as e-book sales are meant to outsell printed lit this year. The effect this could have on business is interesting too, as people move further away from their libraries and space becomes an issue, but it could also restrict people who don't own an e-reader from borrowing. Would you want to borrow books from them?
Facebook turns ten
Facebook is probably one of the most well-known sites in the world. Even my mum's on it. It's hard to imagine life without it now but ten years ago it was just a twinkle in Zuckerberg's eye. Earlier this week Facebook turned ten, and the impact it's had on the way we interact and even the way we do business is staggering. Here are ten facts about Facebook, including who 'the Facebook guy' is. Which obviously, you've been desperately wondering about.
Your attention please!
You might think it would be impossible to figure out quite how internet readers' attention is distributed online – some analytics companies, Google included, have tried, at least – but Upworthy thinks they've found the answer! Attention Minutes tracks users on a site- and article-wide basis, using a range of signals from mouse movements to video player activation, to see if someone's paying attention, and more importantly, to what. Upworthy plans to make the code open-source so others can use it too, which could see a new level for analytics!
Yes, yes it is, Angry Kayak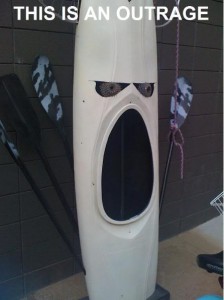 What have you seen this week that you think's worth sharing?
Have a great weekend!