Nine Predictions for Social and Business in 2014 Part One
This week we're lucky to have a post by Chris Tipping from McTip IT! Chris has been working with online businesses for over 5 years, and his belief is to Make Brilliant Marketing Simple.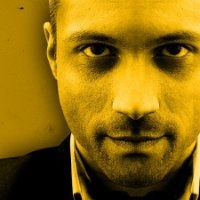 In 2013 many predictions came true as we saw content taking centre stage, social media sharing overtaking likes, and video becoming more prominent in effective marketing. As we settle into 2014, I've spotted some trends that have prompted me to make some informed predictions for the rest of the year.
Digital Marketing is such a fascinating industry to be a part of right now as it changes so fast, keeping everyone's interest while separating the wheat from the chaff. I love keeping a finger on the pulse and discovering new, advanced ways in which businesses can use marketing for the best ROIs. For the dynamic marketing team, it's going to be an interesting, fast paced 2014.
1. Social Signals will Continue to Grow in Importance
There's been some debate on how social signals affected SEO in 2013. Now it's quite clear that shares, likes, +1's and retweets play an important part in any marketing strategy. The big guns – Google, Amazon and Apple (who have recently acquired Topsy) – will be expanding on the ways they can use social signals to meet the consumer's needs. As we realise sharing is crucial there's one social media site that matters above all others; Google+ is shown to have the highest impact on personalised search results, as reported by Eric Engage.  Although it's hard to say if it is affecting non-personalised results, it is clear to say, be ready for it.
Using social media platforms for building brands and engaging with your audience should remain the number one priority. A study by moz demonstrated that Twitter, Facebook and Google + may have a bearing on how well a website performs in search results. The flipside to this is that websites with better social media engagement or followings perform better due to other ranking signals.
2. Author Ranking will Become a Factor in how Websites Perform
Last year the emphasis was on the quality of the written word, the engagement factor of blogs, the value articles gave to the reader. Keyword-stuffed posts that businesses bought for a dollar each began harming websites rather than ranking them for their keywords. This year I predict that along with the quality of content, the quality of the author will be of importance. Authors with a strong Google+ presence, and indeed notoriety, around the web will contribute to a websites success. This, along with using a variety of sources and authors, will encourage brands to rethink their budget for writers as bigger investments will reap bigger rewards.
In a recent video, Google's Matt Cutts explains that social identity is hard to understand and is a long term project; Mark Traphagen wrote a great post on this. Even though Matt says it may only be developed over the next ten years, the fact they are working on it is an indication of the direction Google will take.
3. Real Time Social Analytics and Marketing will be Crucial
In 2013 consistency in social media was utilised with many brands realising a profile was not enough; engagement and entertainment were key to making social media work for marketing. This year I predict the need for social media managers to be active at all times, and to reply to comments in real time to keep the conversation going.  The need for reactive responses, and consumers' expectations for fast communication, will be high on the agenda for business this year. With live chat, same day deliveries, and service becoming instant, investment in managing the social side full-time is crucial.
4. Infographics will Die Out, Visual Assets will Grow
Infographics had their buzz in 2012 and 2013. Visually appealing, and no doubt interesting, they were – at the time – an effective way to get statistics across. Without interaction the marketing potential came from the assumption people would love the infographic so much they would embed it onto their own website. While infographics were new this was true, but over the last 12 months, many have realised the hassle of resizing, embedding and sharing these cumbersome things.
Even Google are trying to avoid infographics as they debate their worth in their new advancements; simple visuals will become more valuable instead, such as photos, charts, interactive videos and great content. If you want to understand more about visual assets watch Rand Fishkin's whiteboard Friday.
5. Google+ will Become a Formidable Force  (if Not a Leader Online as Businesses Realise its Importance)
Google Plus may have had quite a slow, silent start but now it's picked up pace it shows no signs of slowing down. It's ranked as the second largest social network and now, with businesses realising the effect it has on search results, it is playing a major part in social media marketing strategies. This will continue to trend in 2014 as savvy marketers utilise all angles of Google Plus, from authorship to the social signals.
These are just five predictions that are already gaining momentum; I'll be back with part two to complete my list. What's your opinion on how social media fits a business?