New Domain Name Extensions Release – What You Need to Know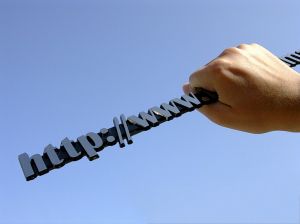 This week the first wave of new domain name extensions becomes available to the general public – you'll be able to get your hands on these from 4pm this afternoon [Wed 05 Feb] and the internet is abuzz with excitement and a little bit of confusion. So here's a summary to clear the waters a little, so you know what's available and when.
ICANN has been busy working toward increasing the range of domains available to consumers to improve choice and competition, while also enabling more succinct and significant domain names that can be more closely linked with the products and services offered on them.
From 22 previously available, the number of domain extensions approved by ICANN now stands at over 100 with many of these planned for release over 2014. Applications for new extensions are still being accepted so there will be many more to come.
So don't forget, the new extensions are released in stages. Firstly with a Brand Protection phase that come with strict requirements including trademark verification and are much more expensive to buy. After this phase the domains become available to anyone. The first 7 domains to be released and available to all are:
.guru, .bike, .clothing, .holdings, .ventures, .singles and .plumbing
It will be interesting to see how these domains are used, will there be some really clever combinations or will they seem a bit odd, will they be adopted by many and will brands start to prefer them over the old tried and tested .co.uks and .coms?
The provisional general availability release date for more extensions can be seen below. While not a full list, it lists the ones most likely to go live. Please note that these dates are just a guide and are subject to change.
| | |
| --- | --- |
| General Availability Release Date | TLDs Launching |
| 5th February 2014 | .guru, .bike, .clothing, .holdings, .ventures, .singles, .plumbing |
| 12th February 2014 | .camera, .equipment, .estate, .gallery, .graphics, .lighting, .photography |
| 19th February 2014 | .construction, .contractors, .directory, .kitchen, .land, .technology, .today |
| 24th February 2014 | .sexy, .tattoo |
| 26th February 2014 | .diamonds, .enterprises, .tips, .voyage |
| 5th March 2014 | .careers, .photos, .recipes |
| 12th March 2014 | .cab, .company, .domains, .limo |
| 17th March 2014 | .menu |
| 18th March 2014 | .berlin |
| 19th March 2014 | .academy, .center, .computer, .system, .uno |
| 26th March 2014 | .builders, .email, .solutions, .support, .training |
| 27th March 2014 | .ruhr |
| 2nd April 2014 | .camp, .education, .glass, .institute, .repair |
| 3rd April 2014 | .kiwi |
| 9th April 2014 | .coffee, .house, .international, .solar |
| 15th April 2014 | .buzz |
| 16th April 2014 | .holiday, .marketing |
| 23rd April 2014 | .codes, .farm, .viajes |
| 30th April 2014 | .agency, .bargains, .boutique, .cheap, .zone |
| 7th May 2014 | .club, .cool, .expert, .tienda, .watch |
| 10th June 2014 | .london, .uk |
As well as these, Nominet are also planning to release the shorter .uk domain name from the 10th June 2014, the same date as the planned .london release. We'll have an update here when we have all the information on their release.
We are working with our partners to allow you to register the new domains as they become available.  Use our domain availability checker and check the new options available to register today.
You can find more information about the domain names here.