Fridays at UKFast – 31st Jan
Today is the last day of January, which means we've officially left Christmas (and hopefully our Christmas debt) firmly behind! We've also had an eCloud intro, how to protect your data, domain name news, the buzz about bitcoins and how to win at passwords. Here's what else has been going on this week, as well as a tip to make your social media more enjoyable. Have a good one!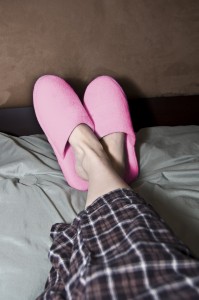 Google Motor-olas away from Mobility
One of the biggest stories in tech this week has been the massive loss that Google made on Motorola Mobility. They bought the mobile manufacturer for $12.5bn in 2011, but announced they'd offloaded it to Lenovo for just $2.9bn on Wednesday.
The purchase was originally seen as a strategic move to build Google's mobile business, but was unpopular with the shareholders and also began losing money. The sell is a pretty embarrassing move, but Motorola are saying the partnership will work better with Lenovo, and that their time with Google has been well spent. Either way, it'll be interesting to see what this means for Google (and the mobile market) going forward.

Trying to decide a twitter handle is a vaguely/very stressful. It caused me no small amount of angst, before trying fifty that were already taken and settling for one that was barely comprehensible. So I can only imagine how annoying it'd be to have it taken from me.
The social sphere has been chirping this week after the owner of rare twitter handle '@N' had it hacked into and extorted from him. The hacker fooled Paypal and GoDaddy who totally broke protocol and handed over his details in a terrifying example of a security breach. It's a pretty harsh lesson to be learned about passwords, email address and security, so make sure you're protecting yourself!
A bag that's zipping up our spending
A new handbag is being designed that locks you out if you look like you might overspend. It automatically shuts tight at the times that you are most likely to drop big dolla…though it doesn't solve the problem of what to do if you're desperately scrabbling in your pockets for bus money on a Saturday afternoon! It uses GPS to warn when you get too close to favourite stores – if you ignore the alert it'll record what you take out of your wallet and send a text to a 'trusted partner', proving there's a fine line between handy and creepy.
Apparently it's actually a publicity stunt to highlight the dangers of credit card debt but could become a reality. It sounds a bit sociopathic, but then again it's payday today and, if you're anything  like me, you're probably planning on spending it all on things like shoes that don't leak and freddos, so maybe it wouldn't be such a bad thing.
Facebook's new news
On 3rd Feb Facebook is bringing us Paper, their new app to give us a way of customising our news intake. You can choose the content you see, and it will recommend breakthrough bloggers, and have editor recommendations for things they think you might like but might otherwise miss. The categories range from 'ideas' to 'LOL' and it looks pretty fancy, but whether it'll replace other big news apps like Flipboard and Pulse is another story.
An extra freebie
Facebook friends – I love you, but there are only so many times I can see pictures of you baking; I'm a terrible cook, and it's making me hungry. Luckily now there's a website that lets you replace all the things you don't want to see in your feed with things you'd love to see: for example, pictures of crème egg donuts (devastatingly hungry) become pugapoos (overjoyed).
We'll leave you with this – I'm not a football fan but it still left me feeling good!

What have you seen this week that you think's worth sharing?
Have a great weekend!