The Big Domain Crackdown – Keep your domain details up to date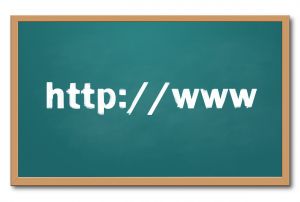 For many years you could register domains by providing very little or inaccurate information about the end user registering it. Now, years down the line, we can look back and see the problems this has caused. Which is why ICANN has launched its mission to tidy up domain registration once and for all.
Being able to register domains with inaccurate or limited information made it harder for customers, registrars and authorities to track down the true owners of a particular domain and made it so much easier for domains to be used for spamming, phishing and other criminal activities. It undoubtedly also caused a few headaches when it came to domain name ownership disputes.
When you register a domain the details of who owns it are recorded and this information is available on the publicly accessible WHOIS service. It can be used by anyone to find more about the owner of a particular website or domain, a helpful check to verify a legitimate company or to get contact information to report a problem. False data makes it harder to do that.
There's also the opposite scenario; genuine users simply don't want to put valuable information such as email addresses on there and make them publicly accessible information. Robots quickly harvested this data to add to their email lists, meaning the listed addresses are plagued by junk and spam emails.
The WHOIS service and disclosure of this information is an on-going debate, with the familiar struggle between privacy and the security of the internet – a debate that is certainly going to ramp up over the next year or so.
Its future is uncertain with ICANN proposing to scrap it for a system locked down to certain approved requestors.
While that debate continues, with a host of new domain extensions (TLD's) to be released this year and an ever increasing focus on internet security, the domain name authorities have started to clamp down on the data stored with each registered domain.
Nominet the .uk registry has strict checks on new domains, for limited companies for example, the company name and number must be provided and must exactly match a Companies House record. They do have a WHOIS opt-out option to hide the address and contact details but this is strictly for personal domain names.
For the last few years ICANN has been undertaking a "spring clean" on all registered domains that have invalid information and, by contacting registrants, they have corrected thousands of records.
Any domains where ICANN has repeatedly been unable to contact the owner to correct the data, have been suspended.
For domains used for companies or for trading that have the WHOIS opt-out enabled, ICANN simply disable opt-out and continue to increase the checks they do, including valid address data.
With this, and ICANN's new gTLD domain name procedures introduced this January for validating domain information in mind,   it's more important than ever to take some time to ensure your domain contact information is up to date. Failure to do so could mean your domain is temporarily suspended.
Many gTLD's not only have registrant information, but admin contact information that's often used as part of domain transfer and verification processes too, so it's vital all the information is also checked and up-to-date.
For many gTLD's there is the option to enable contact privacy, this is a service that replaces your actual contact information with the information of a proxy service. Enquiries sent to the contact address will be forwarded so you can be contacted by people with legitimate queries about your domain. You can activate this feature but it does now come with a price of a few pounds per year.
UKFast customers can ensure that contact information for their domains managed through us is correct and up-to-date, all online, via MyUKFast. If your domain is not with us, why not transfer to us and take advantage of our easy to use domain management tools (and competitive pricing, of course!)?