5 Reasons You Should Have Your Head (And Business) In The Cloud
We often get fed up with all the clouds in the UK, so it's easy to see why people would be wary of moving their business to one; no one wants it to rain in real life, and no one wants their business to be rained on either.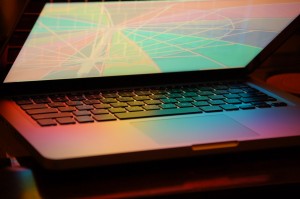 Unless it's raining awesomeness. And our eCloud could help it do just that. Here are  a few reasons why:
You can choose the best option to suit you
First thing's first – what is this mystical 'eCloud'? In a nutshell, it's our trademarked cloud hosting platform that allows you to access your business information anywhere. It's resilient, reliable and cost-effective and has become an extremely popular way of hosting business. The three eCloud options are Public, Private, and Hybrid, so before you set off on your cloud journey, first find out which will suit your business best:
Public cloud – a piece of our enterprise-level cloud solution. Within the public cloud the costs are lower thanks to shared hardware and resources (basically you own a slice of the overall cloud and it can be portioned out to as much or little as you need). This does mean that the actions of other users may slow it down or cause a security risk to your solution though, so it's not ideal for business critical applications and data (but it is still protected by our firewalls). It's perfect for web development testing space, or extra room to quickly burst other solutions into. You can also decide how much of each component you need; only paying for the resources you assign to your virtual machine, which can be spun up in minutes online. This eCloud option is quick, simple and superbly scalable.
Private cloud – all completely your own hardware. This means that there are no other users sharing your resources to slow your cloud down or cause a security risk. It's the high performance, top spec, enterprise-level cloud solution, but obviously is a bit more expensive compared to public because the hardware is just used by you. It allows you to consolidate your physical servers easily, making it ideal for business critical data and resource-heavy applications. It's also secure, reliable and fully redundant (backed up), and incorporates our Webcelerator technology to accelerate your website, which is proven to increase online sales and customer conversion.
Hybrid – a blend of the two. Whilst it does have some aspects of the cloud – like the SAN storage – it's also shared between tenants to improve cost efficiencies. CPU and firewalls are still dedicated to you though to boost power, redundancy and security, and because of this you're able to create as many virtual machines as your hardware will allow. Basically you have the same elasticity and scalability as the Public eCloud with the security and high performance of the Private cloud.
The size of the storage is tailored to suit your changing needs
Essentially, it's an on demand service allowing you to scale up or down to suit the size of your business.
Public cloud is easier to spin up and delete, so you're able to pay for what you use, when you use it and it's easy to adjust for your needs. Hybrid and private clouds are slightly more complex because from the start we create bespoke solutions that our architects build specifically for your business, which means you have a set contract. Many of the benefits – like being scalable, and easy to expand – apply to all clouds, it just becomes a little trickier with the initial set up for private and hybrid because it's been so specifically designed for you and is completely bespoke to your business's needs.
It's cheaper as there are less hardware, software and upgrade costs
With hybrid and public clouds you're using a pool of resources created by shared hardware, so you're not paying for any hardware up-front – it's more like renting a chunk of the resources that the hardware creates. This is great with eCloud because we only use the very best hardware like 3Par storage and Cisco UCS Blades (which small companies couldn't usually afford to buy themselves) to ensure all our customers still get the highest level of performance and service.
You still get all of the support and facilities
Our top-level support and facilities are still available. You still get the same 24/7/365 support from our highly qualified cloud experts and strong security options including shared and dedicated firewalls to protect not only the network, but your solution too.
There are variations between backup and recovery options for public, private and hybrid solutions, ranging from in-built redundancy and 100% network uptime guarantee across all systems, to off-site, back-up replication for eCloud Hybrid, and a scalable structure built for redundancy with eCloud Private.
It's fuss-free
Your eCloud solution can be set up straight away and then managed online through MyUKFast. Through the portal you have access to all the information regarding your solution and your dedicated account manager, as well as the current news from UKFast. You also have access to our solutions architects who can ensure that your cloud – no matter how complex – meets your exact business needs. And it's quick and easy to set up too!
Hopefully this has given you a bit of an idea about our eCloud services, but take a look at this video for more information. There's lots more information to be found around the site and if you have any questions at all our team will be happy to help.