Stay Up To Date-a
This coming year looks set to be getting down with data in a big way; the Harvard Business Review dedicated its entire business section to data last September and that was just a prelude to the coming year!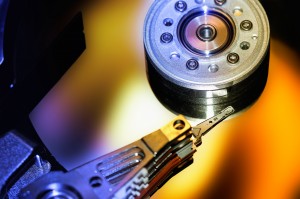 Getting in line with the 'geek chic' trend, 'Data Scientist' is being heralded as job of the future – move over astronauts and rock stars, this is the new cool! Research house Gartner predicted that big data was expected to drive $34 billion of IT spending in 2013, and that the number would more than triple by 2018.
Last week IDG published their latest big data enterprise survey and predictions for 2014, finding that on average enterprises will spend $8 million on big data related initiatives in 2014. On top of this, IDC – a subsidiary of media company IDG – estimates a whopping surge of 25% spending on the cloud in the next year, seeing it go over the $100 billion mark. They also predict 25-30% of server shipments will go to data centres managed by service providers (like our own custom-built DC), growing to 43% by 2017.
When we add the fact that 70% of enterprise organisations are launching, or planning to launch, big data related projects, it becomes clear how present this issue is. IDG identified big data as: 'Large volumes of a wide variety of data collected from various sources across the enterprise.' This includes, 'Transactional data from enterprise applications/databases, social media data, mobile device data, unstructured data/docs, machine-generated data and more.'
So basically, lots of data! To get help managing your data call us on 0208 045 4945.