Shelter From The Storm
When as little as 0.1% downtime can equal 40 hours of lost revenue a year, it's vital that businesses understand the impact that it can have on their finances. But arguably the most important impact it can have is the loss of confidence.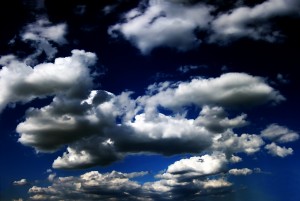 It's happened to big companies like Google, costing them in the region of $500,000 and a 40% traffic drop in 2012 after a downtime of less
than five minutes; and last year Amazon also took a hit, losing $5 million in deferred revenue in under an hour. Whilst the
In a reminder that we're not always as safe as we feel, storms earlier this month in the US and UK caused outages for some companies, highlighting the need for an instantaneous back up system. If a storm hits and power fails for even a millisecond the financial loss can be surprisingly vicious, not to mention the collateral damage outlined above. And if there's one thing we know about the UK, it's that the weather is out to break our umbrellas, ruin our hair, and mess with our data!costs might not appear as dramatic for SME, smaller losses for a smaller business could be equally if not more devastating: whilst companies such as Google will bounce back from these kinds of losses, newer and smaller businesses that haven't got the same kind of revenue or reputation may not. The employee morale and lasting impact can also have a knock-on effect and the penalties that may follow will have a financial impact too.
At UKFast our custom-built data centres are designed like Iron Man (mind-blowingly well protected) and we guarantee 100% power availability when hosting your business with our UPS (Uninterrupted Power Supply). Find out more about the precautions we take with your data in our UKFast data centres.