The Elves Are Gearing Up for Christmas at UKFast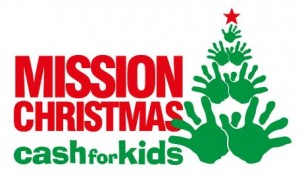 UKFast has teamed up with Manchester Radio Station Key 103 for 'Mission Christmas', in partnership with Hamley's, to make sure that every child in Manchester has a merry Christmas in 2013.
Mission Christmas – set up by the infamous breakfast duo, Mike and Chelsea at Key 103 – aims to collect £1million worth of presents, for the 150,000 children living in poverty in Manchester who are not expecting a visit from Santa this year.
Key 103 are urging people to buy one extra present this year while they are out Christmas shopping or browsing the net and drop them off at one of the many drop off points around Manchester – UKFast being one of them.
Once a challenge has been set, there is no stopping the elves at UKFast. By Christmas we aim to have Santa's sleigh brimming with presents for the children of Manchester, and we want you to help too!
Our UKFast Campus in Hulme is now one of the drop off points around Manchester, for members of the public to donate a gift. The presents must be new and unwrapped and can be suited for any child between the ages of 0-18 – from baby toys to smellies and gadgets.
By working together, the team at UKFast can make this Christmas a special one, for every child in Manchester. Everyone here at UKFast is bursting with excitement for Christmas and we are all ready to spread the joy. The elves in the office want to sprinkle their Christmas magic all over Manchester, and will make sure 'Mission Christmas' is 'Mission accomplished'.