The UKFast Sleigh is Full for our 12 Days of Christmas!
by Alice Cullen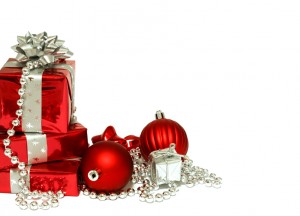 UKFast is counting down the days to Christmas, by giving you the chance to win a different prize every day during the first 12 business days of December.
We have stockings bursting with the latest gifts and gadgets, as well as fantastic promotions on our products and services. The UKFast elves are ready to spread the Christmas cheer and what better way to do so than to hand out some fantastic presents?
The spirit of Christmas is the spirit of giving, and here at UKFast that couldn't be more true this festive season (and all year round!).
To be in with a chance of winning, it's very easy… It's just a case of signing up and registering your details to ukfast.co.uk/christmas2013 and anyone that does so, will be entered into this fantastic festive prize draw.
Each prize and winner will be announced on the day, and selected at random. Remember, you've got to be 'in it to win it' and those who don't give it a go… yule be sorry!
So, make the most of our December giveaway; we have some great presents to hand out. Instead of two turtle doves, and a partridge in a pear tree, UKFast will be handing out some of the most up-to-date, in-demand technology gismos and gadgets of the year.
Keep up to date with the latest prizes and winners on Twitter @UKFast and via the hashtag #UKFastXmas and find out more about the 12 Days of Xmas here.