May All Your Cyber Mondays Be Bright
Today is Cyber Monday; one of the busiest shopping days of the year. Here, we provide some top tips for staying safe online and avoiding the cybergrinches…
Visa has predicted that the amount spent today will beat that of last year's Cyber Monday by 16%, reaching a staggering £450m. It should be a day for snapping up presents that will make your friends and family smile but it's not all mince pies and mistletoe. Cybercriminals will have prepared for today and a number of shoppers are likely to fall prey to their scams. Here's how to make sure you're not one of them: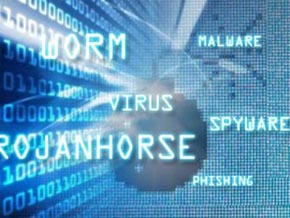 Amongst their top tips for today, the Metropolitan Police have advised shoppers to go directly to a website URL rather than clicking through from emails. Cybercrims can create copycat websites to steal your card details so check that the website URL is correct and, if you don't know the site, do some sleuthing and try to find reviews from other shoppers before using it.
As always, make sure that there are anti-virus products installed on your computer and carry out patch updates to your operating system to minimise vulnerabilities.
If an online retailer is asking for lots of details, such as your date of birth or national insurance number, there should be alarm bells ringing. If criminals have your card details, these additional pieces of personal information can help them to steal your identity online.
When entering payment details, keep your eyes peeled for a little padlock icon, which should appear alongside an https web address.
Public and unsecured WiFi connections are never a good idea when accessing secure websites, such as your bank account, or entering personal details at online checkouts. It's possible for thieves to see everything you're typing from their computer, over the internet connection.
Looking at some brand new tech or a pricey handbag? It might be worth buying more expensive items with your credit card so that, if something goes wrong, you'll be more likely to get a refund.
Don't abandon your accounts. Keep an eye on them so that, if someone else uses your details, you can spot and query this immediately. If a transaction comes up and you don't recognise it then you have every right to chase it up with your bank.
Buying gifts can be stressful, especially if you're trying to bag a bargain, but don't let this distract you from taking the appropriate precautions. Having your online identity stolen will probably ruin your festive celebrations so stay safe, secure, and don't get caught out by the cybergrinches this Christmas.