Cyber Crush? Not on Our Watch!
As Black Friday hysteria takes hold of our little island, it's more important than ever for e-commerce businesses to ensure their websites are at peak performance.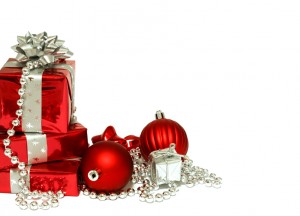 As the images of frenzied shoppers grappling cut price goods from the hands of their weaker counterparts start appearing online, the reasons for consumers to take to the internet for their Christmas shopping become very apparent! Rather than squabble in the aisles, savvy shoppers are seeking out deals online.
In fact, new research by Santander has shown that more people will buy their gifts online than on the high street, with figures suggesting that £1 in every £3 will be spent via the web. Analysts expect that online spending will reach its peak on Monday, dubbed Cyber Monday, and Deloitte estimate that the Christmas rush will be worth £5bn.
For online retailers, this trend highlights the importance of having a robust hosting solution in place. As the surge of shopping grows from today through to mid-December, many e-commerce businesses are taking extra precautions to make sure their web pages are loading quickly, in order to retain customers from arrival through to check out.
Website acceleration tools are a great way to eradicate downtime which is often caused by large surges in traffic. By caching and configuring websites, these tools increase their capacity and accelerate performance time, effectively doing the work of multiple servers. UKFast's Webcelerator, compatible with both Windows and Linux, has helped hundreds of clients to boost their sales during festive periods, including Jones Bootmaker.
There's no need for online businesses to fret about slow page load speeds this Christmas. Even if you've been naughty not nice, our Webcelerator will still bring you plenty of Christmas cheer, although we can't say the same for Santa…