Transparency is 'Essential to Effectiveness of Market Research'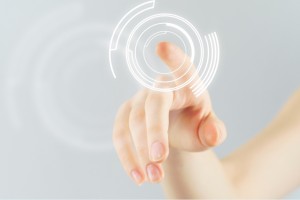 Consumers are becoming increasingly cynical about market research, forcing agencies to become increasingly transparent in their methods and results to have any impact in campaigns.
A panel of industry experts gathered to discuss the weakening impact of market research by the PR and marketing industry to instigate trends as consumers turn to the internet to conduct their own research.
Rick Guttridge, managing director at award winning PR and social media agency Smoking Gun PR, echoed this thought, saying: "It's interesting to see companies advertising the results of their surveys on TV, as the numbers who took part are always small.
"The media might be accepting of that, but inquiries have changed the way people look at controversial things; people want to know the nature of the research you've conducted, the methods you've used, and you have to make sure everything you produce is accurate.
"People are naturally more cynical these days about the information they receive, so are becoming more questioning."
Richard Walker, director at market research and insights consultancy Mustard, agreed, saying: "Make-up companies do this. They might use a statistic such as '91% of women agreed", but only 40 women actually completed the survey. From a research point of view, it's easy to see right through those figures.
"But it's not just researchers who see them; it's consumers too, and it can be damaging."
Lawrence Jones, CEO of hosting and colocation firm UKFast, said: "I'm a firm believer that businesses who undertake market research should always publicise their outcomes as a piece of news.
"But it isn't enough to just send out a survey to a small group of people and transform their answers into what sounds like ground-breaking results. You've got to be thorough; conducting research properly and with a wide group of people will lead to the discovery of emerging trends that will help your business succeed."
Referring to the changing nature of market research in PR, Nick Jaspan, publisher at independently-owned publishing company Prolific North, said: "The basic premise behind good quality research hasn't changed, even in this increasingly digital age. The difference now, is the ability that the recipient has to instantly check veracity.
"The ability for them to do instantaneous checking doesn't just move the goalposts, but ensures a requirement for more transparency than before which for consumers is a good thing."
Jo Leah, managing director at global public relations agency Weber Shandwick PR, added: "This is the glass era, where there is a demand for transparency. "Anyone who has web access is like a reporter, so anyone can voice opinions and out people who aren't telling it like it is.
"There's a curiosity; this is an age of reference. It's caused the PR industry to be 'cleaned up' to some extent, because consumers have to be able to trust you."