Dell's Litter Box Laptop
Global technology giants Dell received a dell-uge (terrible pun intended) of complaints recently when users got catty about their new, high-spec Latitude 6430u Ultrabook.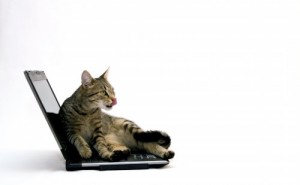 In June this year, people began to comment that the new model smelt of cat urine; one of the less frequently made complaints in the world of technology!
One user went so far as to say that: "It's embarrassing taking it to clients because it smells so bad."
It was suggested that the chemicals in the plastic were causing the smell and could be a potential health hazard, but Dell launched an investigation proving that this was not the case.
Users affected by the unusual odour were advised to send back their laptops for replacement palm rests and keyboards.
A representative from Dell has since assured users that the cause of the smell – thought to be caused during the manufacturing process – has been resolved, and the laptops are back in purrrfect condition…