Apple Bites Back as Tech Firms Lead Brand Battle
In a surprising turn of events, this year's Interbrand report did not rank Coca Cola as the world's most valuable brand. Instead, Apple pipped them to the post (no pun intended). So what makes a brand globally great?
Since 2000, brand consulting company Interbrand have been compiling an annual "best global brands" report and, for thirteen years, Coca Cola have perched proudly at the top of it. This year, however, it was Apple that made it to the top spot, followed by Google, as the much-loved beverage company dropped to third place.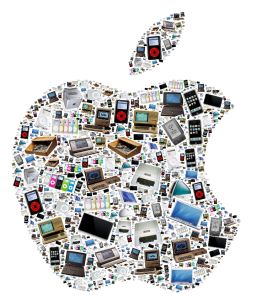 The report estimated Apple's brand value at $98.3 billion, a 28% rise from last year, despite the loss of the company's definitive leader and the rollercoaster ride the firm has seen on the stock market. Coca-Cola's brand value also rose but at $79.2 billion, it wasn't enough to beat the technology giants.
What is noticeable in the 2013 report is the proliferation of technology companies, who are pushing their way up through the ranks, including Samsung and Microsoft. Indeed, Coca Cola's executive VP Joseph V. Tripodi himself commented on this, observing: "We've seen the value of technology brands rise as they create new ways for people to stay connected virtually."
He added: "We understand this, as the lasting power of our brand is built on the social moment of sharing a Coca-Cola with friends and family." (Nice marketing touch)
So, what makes a brand great? According to advertising legend John Hegarty, trust is important but: "Understanding the role your brand plays in people's lives and knowing how to make it relevant is crucial."
As technology becomes more and more a part of people's everyday lives, it makes sense that companies like Apple would have the edge over Coca Cola.
Hegarty also points out a key facet of consumer psychology; the trend of questioning what a product will "say" about their identity. In that light, he explains: "Brands should now be viewed through a prism of style and substance."
With Apple, we see this factor being considered in many products. The iPhone 5c for example carries the tag line "For the Colourful" and explains, in the description, that "Colour is more than just a hue. It expresses a feeling. Makes a statement. Declares an allegiance. Colour reveals your personality." What other gadget could you need to express your iDentity? Sorry, I mean 'identity'.
It will be very interesting to see whether Apple can defend their place at the top next year and in which direction Coca Cola will go. May the best brand win.