Schools Urged To Embrace Skills of Tech-Savvy Students
Technology boss Lawrence Jones has called on local authorities and schools to engage with tech-savvy young people by investing properly in devices for the classroom.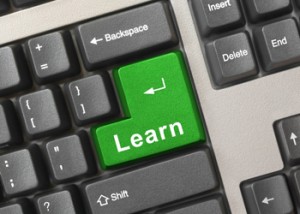 Jones, CEO of hosting and cloud provider UKFast, says youngsters who have grown up using devices at home are already familiar with the technology when they start school so the presence of technology in the classroom can improve results.
"These young, innovative and creative minds are coming into the education system with a pre-developed set of skills, so surely the government and schools should embrace the tech that already engages students," he said.
"Students grow up with iPads and social networking, and tech becomes second nature. The internet is literally at their fingertips. What we need to do in school is make sure these children have the opportunity to engage with these forms of technology. Things like textbooks and whiteboards could disengage them."
Joining Jones on a panel of experts discussing technology in education was Michael Wilkinson, director at i-education. He claims the schools that have invested in technology have revolutionised the way in which lessons are conducted and wants to see others follow suit.
Wilkinson said: "You can look across the board and say categorically that outstanding schools make outstanding use of technology, whatever that technology happens to be.
"The people who use it best are the ones who are going to make it a success. We now have a series of tools that enable us to provide more effective learning."
Khawer Ishtiaq, head of ICT at Shuttleworth College, called on schools to not only invest in technology but also keep their finger on the pulse by keeping up with which devices are relevant to students' needs.
He added: "Technology in education is going to be defined by the devices that are available to the students in the coming years. Schools need to look at how we can use these devices effectively so they have a positive impact on teaching and learning."
Tom Button, support leader at Maths in Education Industry (MEI), agrees that technology in the school environment is a must, because of its effect on pupils' attitude toward learning overall.
"Technology provides a massive opportunity for a change in psychology because a lot of students think you are supposed to learn when you are sitting in the classroom, silent, and the teacher is saying something," he said.
"In fact, any of us who have ever taught would say that is when the least amount of learning takes place. Students are not afraid to 'fail' or make mistakes now, thanks to technology. If it is a game and they miss out on the next level, they try again. If it is a word document and a red squiggle appears under a word, they try again until they spell it correctly.
"There's a process of making mistakes and correcting them which students are fearful of in a normal classroom environment. In a technology-based environment the fear factor disappears."
The panel gathered at a round table debate hosted by UKFast in Manchester. The hosting firm has long been an advocate of integrating technology into learning, having played a key role in the pilot of the National IT Diploma.