Trending Tech: What's the point in the new Yahoo! Logo?
Yahoo! has announced its logo update and gone are the days of the fun looking bubble and ker–zy font, it's now pretty simple – literally, white writing in a bluish purple box. So, why has the tech media gone into a frenzy over a new logo – what does it mean for Yahoo!? Let's have a look…
Yahoo's (let's drop the exclamation mark now, it gets a little confusing with the grammar, doesn't it)  '30 Days of Change' campaign paved the way to the eventual showcase of Yahoo's new logo, and boy, what a storm it stirred up.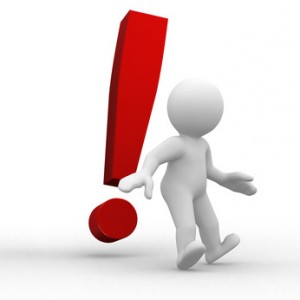 The '30 Days' campaign aimed to whip up plenty of interest and speculation, an objective that was certainly achieved, but now that the dust has settled, we can take a better look at the general reaction to the company's "image overhaul".
Although some internet users have said the logo illustrates a more 'grown up' version of the company, much of the feedback has demonstrated a pervasive feeling of indifference. The "whimsical" touch that the slightly titled (by 9 degrees to be precise) exclamation mark adds to the logo has been criticised for being too subtle while the overhaul in general has been called disappointing, with the resulting logo too similar to the previous one.
So, what was the company trying to achieve? CEO, Marissa Mayer explained on her Tumblr page that the new logo had to be: "…Whimsical, yet sophisticated. Modern and fresh with a nod to our history." To do this, the firm paid a painstaking amount of attention to the redesign, which seemed to focus primarily on mathematical consistency with a human touch. There are no perfectly straight lines in the logo because, as Mayer explains: "Straight lines don't exist in the human form and are extremely rare in nature." As a result, every line in the new logo has a slight curve. Even if you're not a fan of the image overhaul, you have to give credit to this kind of perfectionism and precision.
Throughout the '30 Days of Change' campaign people saw quirky logos that were totally different from the original logo but still had that sense of wackiness and refusal to conform to the corporate norms. When the final choice was made, it is no surprise that people were underwhelmed. Would a couple of "yahoos" have chosen this logo? On the unusual scale, it seems like the logo has stepped backwards, regressing to a more normal, corporate place rather than advancing to embrace the wild west of the internet. Could this be a sign of things to come at Yahoo – more corporate, more professional, more serious?
What do you think?