#BacktoBasics – Exchange Servers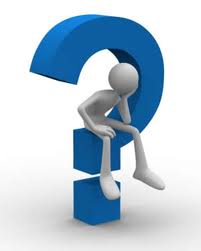 Correspondence is an integral part of our daily lives, and the quicker messages are sent and delivered, the better; which is why so many organisations implement an exchange server.
From Google Mail to Hotmail, there are plenty of email options available. But businesses need a form of communication that offers more than just sending and receiving emails. Features such as shared calendars and tasks as well as contact information are essential resources for any successful company.
What is an exchange server?
When people talk about an exchange server, they are actually referring to Microsoft Exchange, which Microsoft describes as: "an email based collaborative communications server for businesses." It is a computer server that stores your organisation's email, address information, attachments and calendars in one central location. This information is accessible 24/7 and can be shared amongst your workforce.
The exchange server is often used in conjunction with Microsoft Outlook to take advantage of Outlook's collaborative features, such as the ability to share calendars and contact lists.
What are the benefits of a Microsoft Exchange Server?
Enhanced, built-in security. Confidential client information is protected within the solution and elements such as archiving and retention help businesses achieve compliance with industry and government policies.
Cost-effective. This reliable messaging system helps organisations to minimise administrative and support costs, and provides larger mailboxes without added expenses of additional storage space.
Increased employee engagement. Microsoft Exchange Server enables users to access emails whenever and wherever they need it most. Emails can be accessed via PCs, laptops, mobile devices or in internet cafes using the webmail (Outlook Web Access).
Optimised for excellent performance. Microsoft exchange can process a large number of emails efficiently and can also be set up in redundant configuration. This means that uptime is guaranteed even if components fail.
Types of Exchange Servers Available:
There are two types of exchange server available; a dedicated exchange server and a shared exchange server. The first offers customers their very own mail server, providing more flexibility and control, offering the choice of larger mailbox sizes. It is resilient as well as feature-rich. As a shared solution, the second option is a cost-effective but fully operational service without the added expenses of a dedicated server as well as software licence fees.
Microsoft Exchange offers a wide selection of collaborative tools to help small businesses grow into hugely successful enterprises thanks to its seamless communication technology.
To learn more about Exchange Servers or to set up a secure email platform for your business, call UKFast on 0208 045 4945.