Out-of-the-Box Drupal Users Risk Sales Success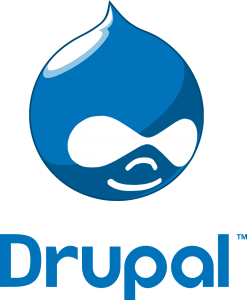 Community is the key to unlock CMS Drupal's potential and those who don't embrace the community and collaboration are really missing a trick – that's according to a panel of web dev experts at the last UKFast round table. Here's what they had to say.
Drupal users are risking their online sales success by treating the CMS as an 'off the shelf' product, according to a panel of web experts.
 An essential ingredient of Drupal – an open source web development tool – lies in its community and forums which enable users to maximise the potential of their web presences.
Chris Jolley, developer at digital agency Carpe Diem, said: "Straight out of the box, Drupal can be challenging to adapt to, but there is a process of learning and education and you realise Drupal is a brilliant program to work with."
Paul Johnson, Drupal director at Drupal and Magento web development agency CTI Digital, explained the extra innovation the community adds to the product.
He said: "I might write something one day and put it out to the community, and other people will look at my code and come up with ways in which they can extend it further.
"There is a team of security specialists which looks after any security concerns with Drupal and when you contribute code the team will go through it and highlight any areas where the code is not secure. You might not be a security expert yourself, but there are people who will look after that."
Andrew Macpherson, web developer for Drupal expert Curve Agency, said: "The online community has a role in guiding Drupal because the expertise is in the community. People who contribute are doing so because they all realise the benefits of a shared project and 'riffing' off each other to get those improvements.
Not only is the community important to the current success of the CMS, it is essential for the future of Drupal users and their growth. Alistair Macneil, managing director of e-commerce web development firm Healthy Website, said: "Drupal is a grassroots success story. With all its modules and contributors, it is well-placed for what is coming next in the fast-paced digital landscape.
"There is so much information out there, which is the best starting point for young developers entering the world of Drupal."
Philip Norton, technical lead at integrated marketing agency Access Advertising, said: "I help to run the North-West Drupal user group in Manchester and my advice is – get involved! There is a big Drupal community which can support you on forums and in user groups, not to mention endless material online, whether it's a Google search or on Drupal.org"