Top Tips for Drupal Users
Drupal is becoming increasingly more popular as a web development platform but how should you approach it if it's all new to you? A panel of industry experts share their top tips.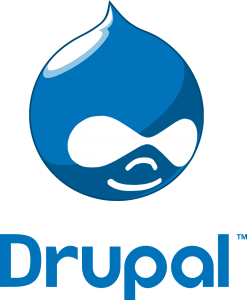 New Drupal users should take advantage of its community of followers and plethora of supporting information, according to a panel of industry insiders at a recent round table event.
Alistair Macneil, managing director of Healthy Websites, advised new users to study the system and be proactive with learning how it works: "There's so much documentation about the Drupal platform; it's the best starting point," he explained.
"If you're a new developer, look at the template system first and try to create your own template. Then really learn the naming convention of the hook system inside out so that you can access all areas of the Drupal platform."
This point was echoed by Curve Agency developer Andrew Macpherson, who also encouraged users to take a hands-on approach. "Take as many modules out for a spin as you can," he emphasised. "Go and look at the top twenty most popular ones and find out what they do. When you build something with Drupal, you'll be using all of the modules."
For new users looking to find more information, there is no shortage of it online and there are even audio guides, as Paul Johnson, Drupal Director at CTI Digital, pointed out: "Make sure you listen to some of the podcasts; Lullabot for example. There's also a lot of free training online. You can go to Drupaliseme or many of the other websites that offer it."
Johnson was also keen to remind users of the many local meet ups that are often arranged by Drupal user groups, a point that was enforced by Philip Norton, developer at Access Advertising, who said: "There are plenty of resources and materials out there that you can find if you have a look. But there's also a big community surrounding Drupal that can easily support you in everything you want to do."
Chris Jolley, developer at Carpe Diem, was very much in agreement, advising users to embrace the Drupal community: "Go to lots of events; there are plenty of them," he explained. "Talk to people about Drupal and look at the way things are going. Look at the different platforms that you can apply Drupal to and, above all, just get out there and get involved with it.
"It's a brilliant platform to be working with and it's only going to go from strength to strength."