Reasons to Consider Drupal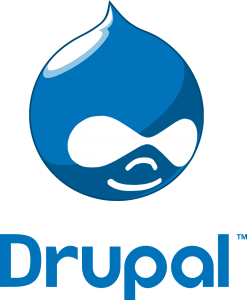 Web development platform Drupal is the latest digital buzz word. Is it just hype? Senior Developer at Carpe Diem, Chris Jolley breaks through the frenzy to tell us about why Drupal could be for you.
Drupal seems to have undergone a meteoric rise in popularity recently, becoming something of a buzz word in digital circles. This rise is something that can largely be attributed to the enthusiasm and continued growth of the Drupal community (thousands of core developers, hundreds of thousands of active accounts and contributors on Drupal.org!) which in turn is one of Drupal's greatest strengths. While other platforms do have larger overall install and user-bases, few could actually compete with these numbers, particularly since by its very nature it is "more than just a CMS" (in fact, Drupal is often described as a CMF – a Content Management Framework – rather than a CMS, and this something that I will touch on below).
Having recently participated in UKFast's debate on the subject of using Drupal, where I had the pleasure of discussing my new found platform of choice with a variety of experienced and expert people; and having also dwelled upon some of the topics discussed in the days since, below are my top 5 "reasons to be considering Drupal", based on my perspective as both an experienced developer, and also a relative – but very enthusiastic – newcomer to all things Drupal.
1. Drupal is open source…
Recent years have seen a marked resurgence in the uptake, commitment, and 'belief' in open source provisioning in meeting software and development requirements. Cost, support, licensing, feature set, adaptability, flexibility… Drupal's open source nature has connotations for all of these. A big positive from the fact Drupal is open source is the rate at which new functionality (usually in the form of contributed modules) is being added all the time. Often, upon coming up with a solution to a particular problem that did not exist already and had to be added for a given project, where possible a Drupal developer will contribute their solution in the form of a module back to the Drupal community in the case that others find the code useful and benefit from this development effort. A famous example of this is the fact that the development team responsible for The White House committed their code, which was developed at significant cost, back to Drupal where it can now be downloaded and used in your very own project, for free.
2. Little or no vendor lock-in…
Because of the open source nature of Drupal, and the strong and skilled community that has grown up around it, by using Drupal you are largely free from 'Vendor lock in". Much like Carpe Diem and myself and quite some time ago, developers are now moving to and embracing Drupal in droves. Generally, a Drupal project that has been created with best practice guidelines in mind can be worked on by a development company, team, or individual with good Drupal knowledge and experience. This can impact the stakeholders in a project in significant ways. For example, it is essential that as a client, you are well treated and receive sustained high quality, on-spec output and great service and communication around your project, otherwise you can simply look elsewhere for an agency of provider that is a 'better fit'. This tends to ensure an exceptional customer experience when working on a Drupal project. Also, in the event that your provider can no longer support or extend your project, or in the case of a break down in communications, or other problem, there is an ever growing collective of easy to reach and highly skilled providers who will be able to help. The knock-on effects of this freedom from lock-in can be very profound – for those in charge of budgets, project managers, and decision makers. Imagine being largely free from the stress that can result from being tied to a particular provider long-term?
3. Not a traditional CMS, but a CMF…
Though to a degree Drupal started life as a CMS, it has evolved in a way that makes it quite different to a typical CMS system. It is instead referred to as a CMF – A Content Management Framework. While it can be used 'as is' to produce, successfully create and manage a website, blog, or other solution, its real power lies in the fact that it can be re-factored, designed, and structured around the key objectives of your project, with little or no regard for how things look or function 'out of the box'. This means that you have all of the benefits of a distinct, released, version controlled software product (as opposed to a bespoke solution) but with just as much flexibility as a purely bespoke development. In the hands of skilled developers, the end result is usually that complex 'bespoke'-like functional requirements can be built and tested very rapidly, to an excellent degree of quality and success 'first time'. The fact that there are thousands of contributed modules available for Drupal, coupled with a distinct "hands-on" & "let's not re-invent the wheel" mentality amongst contributors, means that there is, more often than not, a module available to accommodate whatever needs your project may have, even if those needs are seemingly quite original and tailored to a specific business or model; it's surprising how easy a working solution can be to find.
4. Drupal is flexible…
Despite its apparent complexity 'out of the box', or perhaps as a result of it, and due to the fact that Drupal is billed as a CMF rather than a traditional CMS, it provides an inherent degree of flexibility – while always remaining robust in the hands of skilled developers – that is rarely found elsewhere, if at all.
I have spoken with people who have successfully used Drupal as the framework upon which to build a Facebook app, mobile websites, brochure-ware sites, traditional websites, corporate intranets, e-commerce platforms, blogs, online services and a myriad of other applications. The list seems to go on and on! Drupal also comes with built in and easy to utilise multi-site functionality, which often comes in the form of an add-on (or functionality which needs to be 'hacked' together) or plugin with other solutions.
5. You are not alone – the community beckons…
Under all of the above points, the theme of the Drupal community is either at the heart of, or a very strong factor in Drupal's success.
'The Community' can help end users, developers, and managers with all manner of Drupal issues – whether your need is for training, issue resolution, planning for the future, or just enthusiastic conversation about Drupal, the community will always deliver. There are dedicated Drupal user groups all over the country, and in fact the world, with more appearing every month. There are regular events such as the DrupalCamp and DrupalCon as well as smaller local events and informal Drupal themed meet ups. From forums, online groups and communities, being involved with Drupal can be a really positive community experience. Furthermore, the individuals and teams who maintain and evolve the core Drupal code are dedicated to ensuring that the code base is robust, functional, useable, and above all secure. With a dedicated team checking even contributed modules for security vulnerabilities, it is possible to make the case the Drupal has more development resource focused on Quality Control than many commercial or bespoke solutions.
Some Final Thoughts…
Given the depth of reasoning behind these top 5 reasons based on my personal experience (and there are many, many more where those came from!) it is easy to see that there are many benefits that come straight away when adopting a Drupal solution, and many more which become evident and extremely valuable over the continued life cycle of a project. After investing the time to explore, learn, and ultimately adapt and use Drupal, I am of the sound opinion that it is an excellent and vigorously healthy platform to be involved with. I am excited by up-coming milestones such as version 8 of the Drupal core, which will likely be released later this year, and I have been extremely impressed and inspired by the passion and expertise of people I have met from various businesses and organisations that I have come into contact with so far. Long may this, and Drupal, continue.
About the Author
Since graduating in Computer Science, Chris has worked tirelessly as a developer and systems administrator, with background experience gathered working within both start-ups and established digital agencies in the North West. Having always had a passion for all things 'IT', and being fascinated by the internet and all things 'web' since first getting hooked several decades ago, he has explored and experimented with many languages, platforms, approaches, and types of solution – often gaining real passion for those that are real 'game-changers'. Chris is currently a senior developer at Carpe Diem, an excellent Digital Agency with a ~14 years of experience, based in Newton Le Willows where he manages and maintains the company's own virtualised hosting platform, as well as working on internal systems, client websites, integrated systems and applications, working along-side the highly skilled and creative team there. Besides his technical persuasion, Chris also has a distinctive creative streak; photography and writing music being two of his 'out-of-hours' passions, both areas where online services – such as Flickr and SoundCloud have really been game-changing. There really is no escaping 'digital'!