The Internet Through a Prism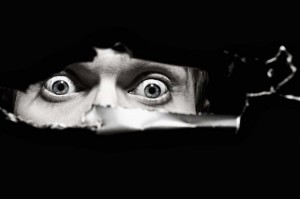 In recent days, tech's biggest names have been thrown into chaos after a whistleblower revealed that almost everything we do online is being tracked through a US government surveillance programme called Prism. Let's go into a little bit more detail to find out what on earth is going on.
What??
Last week, ex-NSA (America's National Security Agency) employee Edward Snowden exposed the surveillance programme Prism, sharing a highly-confidential 40+ slide Powerpoint with some of the world's biggest media.
Snowden claims that the NSA is "intent on making every conversation and every form of behaviour in the world known to them." Explaining his motivation behind the expose he said that he "realised I was part of something that was doing far more harm than good."
It is claimed that Prism has access to photos, videos and personal information from users of some of the internet and technology's biggest names.
So, who's involved?
Facebook, Microsoft, Apple and Google were all among the names mentioned in the Prism documents – which show that Microsoft was signed up to the programme in 2007. Facebook and Google followed in 2009 but Apple held out until 2012.
Notably, Twitter (renowned for its ferocious protection of data) was not mentioned in the Powerpoint at all.
What's been shared?
When the news originally broke, it was claimed that the US government had direct access to systems of the tech firms. This claim has since been strenuously denied by the companies themselves, who say that they only gave private data based upon specific court orders relating to specific individuals – which is within US law.
It has been suggested that Prism may be a programme to enable the tech firms to comply with court orders like these more easily, rather than handing over complete access to users' private data.
It's all American, how does it affect the UK and the rest of the world?
Team Obama has assured the American population that Prism does not infringe their constitutional rights, but these rights do not extend to the rest of the world.
As the vast majority of these tech behemoths are American-based, there is little reason to believe that private data of anyone – US citizen or not – cannot be accessed by the NSA.
UK Foreign Secretary William Hague is so far yet to confirm or deny whether British government surveillance department GCHQ has had access to Prism but he's expected to give a statement to Parliament today.
David Cameron recently told reporters: "I'm satisfied that we have intelligence agencies that do a fantastically important job for this country to keep us safe, and they operate within the law."