The Final Countdown!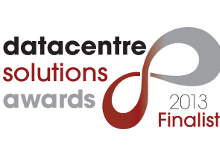 The Data Centre Solutions Awards recognise the best in the industry and we are absolutely thrilled to have been shortlisted again – but we need your help!
UKFast has been named as a finalist for the Managed Hosting Provider of the Year at this year's DCS Awards in recognition of our growth and rapid move into the data centre arena over the past 18 months.
The final decision on who scoops the title is in your hands! It's all down to a public vote and you can cast yours.
It's a huge honour to have been shortlisted. We were finalists in both this category and the Private Cloud Product of the Year, which we went on to win.
We'd massively appreciate your help to get us further in the competition, voting closes on 9th May.
The competition is tough but we look forward to finding out the winners on the 23rd May.
Congratulations and the best of luck to all of the finalists!