Blipvertology – Test Subject One – Rich
As we launch the preview of our world-changing training technique, Blipvertology, we take a closer look at our three test subjects. These three prove that through hyper-intense streaming of training content, a human's IQ can be increased exponentially simply by sitting in front of a screen.
First up, Rich.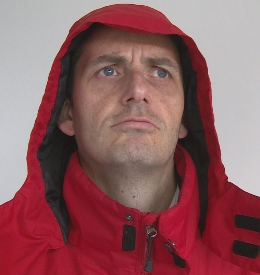 Name: Richard
Age: 38 years 6 months
Previous Hobbies: standing in a corner, watching paint dry, cooing with the pigeons in Piccadilly Gardens.
Post-Blipvertology Hobbies: challenging philosophical norms, correcting grammar in literary classics, chess.
Rich arrived at the test laboratory two hours late after getting on the wrong train. He also sported a slightly bumped head having walked into the door after misreading the 'pull' sign and attempting to 'push'.
Rich scored just 0.5 out of 25 on the assessment, the half-mark was awarded for spelling his name correctly but missing the capital letter.
After his first session of Blipvertology Training, Rich began to focus longer. After the second session, he no longer interrupted the examiner during the assessment (the first assessment was interrupted repeatedly as Rich wanted a toilet trip or refreshments).
Upon completing the Blipvertology Training, Rich not only received top marks in the assessment, he was awarded several bonus points for offering improved question-phrasing and extending the requested answers.
Having previously spent his days bonding with the pigeons outside of UKFast's City Tower base, Rich now spends his time developing top-of-the-range technology solutions in record time and developing a software programme that is set to achieve World Peace and discovering the meaning of life.