Searching for Success: Organic Vs. PPC
As the relevance of the term SEO evolves, where do traditional organic and pay per click (PPC) search practices fit in? We asked a panel of SEO experts for their thoughts.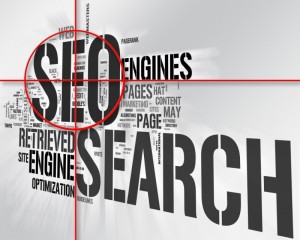 There is no doubt that achieving a prominent ranking in lists of search results is still a top priority for most SEO practitioners and their companies or clients. What has changed, however, are the ways these top listings can be achieved. With Google's recent Penguin update, designed to eliminate black hat methods that manipulate rankings, SEO is evolving, forcing traditional methods to evolve with it.
Custard Media CEO Sam Allcock believes that success us optimised by investigating all avenues of potential traffic and hitting every base: "Businesses must look at alternative methods of traffic, including social media channels – every variant of getting people to your site," he explained, before adding: "It just so happens that the easiest way to draw traffic is currently Google but will that still be the case in five years?"
It is an interesting question and, while it seems difficult to imagine an alternative at present, there is no real reason why this could not be the case. After all, the digital landscape is changing very rapidly and new players enter the game every day to challenge current leaders.
Christian Hill, director of strategy at Project Simply, furthered the debate, explaining that "it's more important now than ever to branch out and consider social traffic but also paid traffic." Whilst there is a need for more diversity when it comes to traffic streams, it could also be the case, as Allcock believes, that "the only way to guarantee traffic is to pay for it".
So, if this is the case then what are the benefits of paid-for searches? "Paid for searches enable you to collect data and identify what converts on your site, which can help you build up your natural search," Hill observed. There are various ways in which companies can build these searches and Allcock was keen to shed some light on this, suggesting the creation of a PPC campaign around a question and then creating a content strategy around these questions. "You could create an FAQ section based around the questions and optimise each page of content," he advised.
UKFast Managing Director Jonathan Bowers then posited whether utilising both types of search would be the ideal solution: "We know that our clients want to appear top of the rankings but, when it comes to search practice, is being the top result in both organic and PPC the perfect marriage?"
Hill observed that the two are actually inextricably linked: "Research shows that having the top position and backing this up with PPC results in the click through rate on organic results increasing markedly."
Perhaps the best kind of search is a very unique thing and the marrying of different methods can lead to the best overall strategy. As Project Director at Discerning Digital, Ian Patterson, noted: "Which type of search you plump for depends on what you want to achieve. I'd always advocate mixing natural search with PPC for the best results."
Using an interesting metaphor, Hiring Hub co-founder Simon Swan summated: "Paid search is like renting a property whereas natural search is like repaying a mortgage."
So, where do you stand on 'renting' traffic or 'owning' it? The decision rests with what you want to achieve. Short-term, one-off campaigns may be best served by the instant results of PPC. However, if you want to build a loyal customer base, a mixed approach of PPC for analytical purposes, capitalised on with relevant and engaging content, may be the perfect strategy.