International Women's Day: "I am Woman, Hear Me Talk Technology"
Emma, the latest addition to the UKFast Comms team, shares her thoughts on what it is like to be a woman in technology on International Women's day.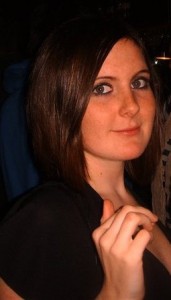 Walking into the offices of a leading technology company, one might not expect to encounter a particularly strong female presence. After all, when I was younger, schools were not exactly pushing girls towards a career in this kind of industry. They might not have been deterring young women but they were certainly not encouraging them to actively pursue things like technology or engineering.
Fortunately, at UKFast, women are definitely representing! Not only that; they are also supporting one another. It might seem regressive of me to say that women in groups can be catty and cliquey but this kind of dynamic reared its ugly head time and time again throughout my educational career.
When I joined the mainly female Communications Department at UKFast, however, there were no claws to be seen, not even a whisker! In women's magazines, I often see pleas from readers that go along the lines of: "Help! My boss is a dragon and is really mean to me!" Where do these poor women work? And who is telling women that the only way to succeed is to be ruthless and unsupportive, and to look after number one at the expense of all others? How are we to achieve more responsibility, more money (equal pay) and more success if we are too busy scrambling over one another and standing on each other's heads?
I think that managerial roles should be given to women with a caring gene and, thank goodness, that is exactly what is going on at UKFast. Liz, the Director of Communications, is totally approachable and makes time to help me, advising me of ways to better my work, and celebrating my achievements. I haven't heard a negative comment made by any of the women in this department about another woman. The competition here is fun not feral. This is why we thrive as a department.
We are invested in each other's successes. And I'm not suggesting that companies should be all women, by the way. The balance of men and women here at UKFast is hugely beneficial as everyone brings different qualities and ideas to the table. There's a reason why the yin and yang sign is often linked to gender – the two halves complement one another and work harmoniously. We work well alongside one another. I shudder to think of the "old boys' clubs" that have dominated industries like ours in the past, the old pipe-smoking boards of bores, only hiring their male friends; keeping it in the family.
Lawrence, UKFast's CEO, is a breath of fresh air to the technology industry, acknowledging and seeking out the skills that both men and women can bring to the company that he and his wife Gail, the Commercial Director, built.
There's no positive discrimination; it's just the best person for the job who gets hired; the person with the right attitude. At UKFast, this means being supportive, passionate, dynamic, professional, fun and innovative. It's an equal playing ground for both genders and, with attitude and ideology prioritised over skill set (skills can be learnt, attitude is ingrained), I can learn and write about technology instead of the next 'best diet' or fashion craze.
There are lots of women doing this already and that's fine but, for me, being able to challenge myself to learn about techie subjects like dedicated servers, cloud hosting and colocation has been empowering. No, I didn't know much about it before but here, at UKFast, the opportunity hasn't been closed off to me. Now, I know more about internet technology than my partner or, dare I say it, my father (and he's just spent a lot of time and money learning about search engine optimisation for his website).
This is International Women's Day. It's time for women to challenge themselves. Challenge yourself to learn about a traditionally male-dominated subject and challenge yourself to embrace sisterhood and support female colleagues instead of trying to get one up on them. And if you want some recommended reading relevant to International Women's Day then I suggest Jessica Valenti's 'He's A Stud…and 49 Other Double Standards Every Woman Should Know'. It's a belter.
Happy International Women's Day everybody!