#BackToBasics: What is Web Hosting?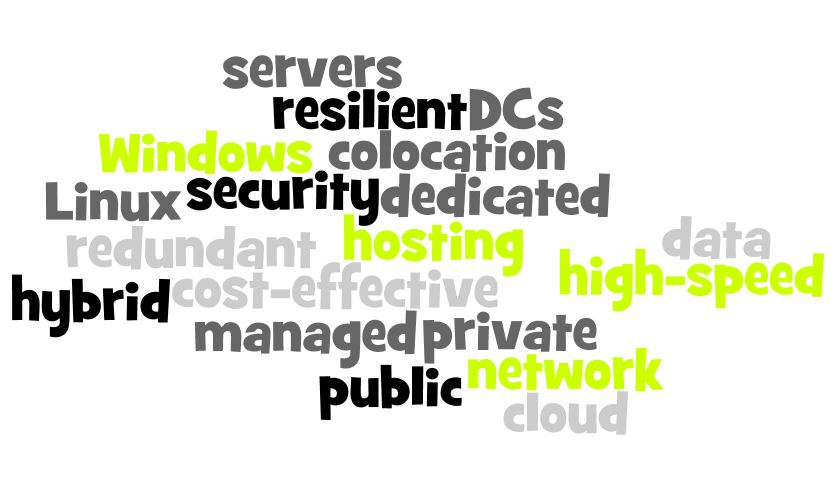 Here at UKFast, we think that complicated technical jargon is unnecessary. Starting up a business is hard enough without lengthy acronyms and specialist explanations sending your mind into meltdown!
To save you the hassle, we've decided to go #BackToBasics once more and equip you with a fuss-free guide to internet hosting.
In a nutshell…
Web hosting is basically the process of connecting data to the internet. If you have a website designed and want to get it live then there are a few different ways that you can do this.
Dedicated Server Hosting
With this option, you 'rent' an entire dedicated server, where your data is then stored and connected to the internet. Unlike some hosting solutions, a dedicated server is not shared with any other client.
The server is housed in a data centre where it is maintained, owned and powered by the hosting company [us]. With a dedicated hosting service, you keep control over the content and build (for example, the operating system on the server) and the hosting provider takes care of tasks such as system updates, firewall maintenance and disaster recovery so that you don't have to.
Dedicated server hosting saves money compared to hosting, maintaining and managing your own servers in-house and is a great option if your website generates a lot of traffic and for business critical applications and data storage.
Colocation
If you want to maintain ownership of the physical server and have the skillset to manage it, then you can opt for colocation. Colocation is simply a solution where you store your own hardware within a hosting provider's data centre and connect it to their network.
Colocating within a data centre enables you to connect your server to a network that is faster, more reliable and more secure than connecting to the internet from an in-house micro data centre. The outsourced data centre also provides increased security, network maintenance and, in our case, 24/7 support engineers are available.
As with dedicated server hosting, colocation eradicates the need for costly and time-consuming tasks such as buying back-up generators and UPS systems, training staff to appropriately supervise the equipment and sourcing bandwidth suppliers.
Cloud Hosting
There are many different options with cloud hosting. In simple terms, cloud hosting is the storage of data virtually, using multiple hardware nodes. Cloud hosting reduces the risk of downtime by using resources from a pool of hardware, rather than one dedicated machine. This means that should one piece of hardware fail, another in the pool of resource can be used to take its place.
Each node can provide back up if one of the other hardware nodes were to fail so you can be sure of complete security.
There are many options with cloud hosting; the three main solutions are private, public and hybrid and each offers its own advantages and disadvantages. For more information about cloud hosting with UKFast.
For more information about hosting options visit UKFast.co.uk