Why Getting Personal Online Should Never Have Been the Next Big Thing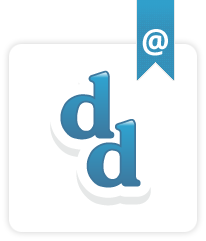 Ian Patterson is project director at the newly formed consultancy Discerning Digital, who work with businesses and brands to unlock their online potential. You can follow updates about the new consultancy launch on Twitter @digicoachhouse.
The personalised web has taken a huge leap forward with the launch of Facebook's new Graph Search. This shift in the way we find, digest and value search results is fundamental to some predictions that it was only a matter of time before search and social officially joined together to create a new kind of information experience. Graph Search allows Facebook users to find out what their friends would recommend, based on a wide range of interests (think music, restaurants or even dentists).
It goes without saying that Facebook wouldn't have embarked on such a project without monetisation in mind, and there has already been confirmation that sponsored results will appear when people use Graph Search.
It's not just Facebook, Google have been talking about personalised search for a while now, and it's just over a year since they published their short video 'Search, Plus your World' explaining how they see this working in practice.
"Personalising our online experience is perhaps one of the most underutilised online features."
Some other recent personalisation news was the launch of the online commerce site for Morrisons Wine Cellar. The site recommends products based on a taste test, which is a creative way to glean precious personalised preferences from their visitors, which can then be presented as helpful purchase suggestions.
Personalising our online experience is perhaps one of the most underutilized online features. Whilst it certainly isn't new, it has always been a legitimate factor in improving the visitor experience, yet it is very often considered a 'nice to have' even with many online shopping experiences.
Wouldn't it be great if every website gave you the opportunity to improve your experience, making the most of who you know, what you know and what you really want to achieve? Simple questions, such as "What would you like to see more of?" or "How often should I ask you to register for our newsletter?" or perhaps "When can we start talking with you about your next purchase?"
With personalisation, the best is yet to come and that means involving the visitor by asking them for permission. This is eloquently phrased by Seth Godin: "Attention is scarce, and permission is the privilege to deliver anticipated, personal and relevant messages to people who want to get them."
So whilst Facebook has created a useful innovation in Graph Search, it may well leave some people wondering how their information will be recycled for use in ways they never intended.