UKFast Round Tables – February 2013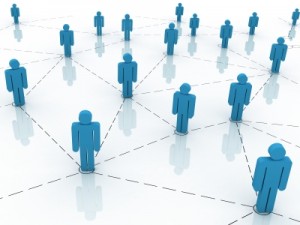 This month we're taking the famous UKFast round tables to the Big Smoke once more, offering the chance for experts to share their knowledge and expertise with you.
We'll be hosting two round table events on Wednesday 27th February:
12-3pm – Topic: Best Companies
Ahead of the announcement of this year's Sunday Times Best Companies list, we're holding a round table with the big winners from the 2012 list and companies expecting high rankings this year to discuss what makes a company great.
We'll be delving into how these firms look after their teams and keep people happy, engaged, creative and empowered.
Gone are the days when people stayed in one job for life, so how do we create an environment and management structure that motivates people beyond their pay-packet and encourages the best employees to stay.
London, venue TBC
3.30-5pm – Topic: Application Creators
We're not talking about the chaps who made Angry Birds, we want to get together a list of business application creators who are developing pieces of software that are changing the way our companies work.
We're looking for experts from companies ranging from those who develop software that can track warehouse logistics to companies that write accounting programmes. We want to look at how we apply these pieces of software, where do we host them, how important is security, what are the risks and most importantly what questions should companies buying these pieces of software be asking?
London, venue TBC
If you're an expert in any of these fields and want to share your experience and expertise with the rest of the business world, please contact Kate in our events team (mailto:kate.welch@ukfast.co.uk) to find out more information.
Here's the 'highlights' from our last London-based round table at the Kensington Roof Gardens. The video below discusses the death of 'the big idea' with experts from across the marketing sphere:
 
[youtube=https://www.youtube.com/watch?v=S8uHbJJat68]