The Future of SEO? Content Marketing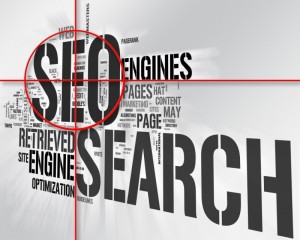 Content marketing is the latest concept in the increasingly digitised marketing sphere, but that's not to say that businesses haven't already been doing it all along.
With Google's constantly changing algorithm making content marketing more pertinent than ever – what does that mean for firms and their online presences? We invited a panel of SEO experts to discuss it.

Project director at Discerning Digital, Ian Patterson, sees Google's changes and attempts to eliminate black hat SEO tactics as positive: "The Google shift is forcing us to see site visitors as people rather than 'traffic'. This can only be a good thing for users' needs." He highlighted that this new focus will force site owners to take users' needs and experience into consideration more than ever.
Custard Media CEO Sam Allcock noted: "The cost to entry online is now greatly reduced enabling business owners to easily create a web presence."  However, more opportunities for businesses to get online heightens the importance of ensuring content is quality and relevant to give it prominence in the all-important Google search results.
The idea of creating original content seems like a no-brainer but what if you are a small business without the resources or expertise to devote to content creation? Will you then lose out?
Not according to Christian Hill from Project Simply who believes the challenge of creating good content can be overcome by getting your customers to do it for you. He cited the case of Zappos, an online shoe retailer which has gained fantastic web exposure simply by giving outrageously good service: "If you give exceptionally good customer service your customers will tweet about it, post pictures and write reviews for you."
Hill also warns that quality content might not be enough, the issue of authorship is important too, ensuring your content has authenticity: "Content needs to be linked to the author and the company it originates from – this will give it prominence in searches."
This highlights another important tip – content doesn't have to take the form of written web pages. Video, images and social media mentions all count so if you can facilitate and encourage these channels you can start improving your rankings.
Hiring Hub co-founder Simon Swan believes the way forward for businesses is to make content their starting point and building from there: "The term SEO itself is becoming redundant as strategies begin to evolve into whole digital marketing mixes. We will be basing a strategy around content and getting customers to share content and do the hard work for us."
Content marketing in a nutshell? Great customer service, great content and lots of sharing will not only help push your site up the rankings but build your brand and your customer relationships.