Why Build Links to Your Website?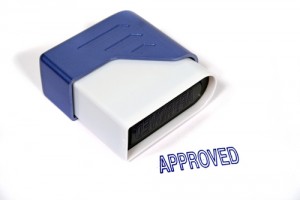 In a guest post written article by Matt Fielding, head of search at Manchester-based link building agency Custard, we take a look at the truth behind the SEO buzz of link building.
If you own a website, chances are you want traffic to that site, unless it's one of those strange blogs about what your cat ate that day.
Search engines are generally the biggest traffic source for any website, so visibility within Google et al is a valuable commodity. Ask any SEO expert and they'll tell you that if you want to appear on the first page of Google, you have to 'build links'.
To the SEO fraternity, that is page one – SEO for dummies. But to the layman, what does 'build links' actually mean?
Why does Google love links?
Google treats a link as one site recommending another. It's as if the site is saying, "hey everybody, look at this great page I found".
So by getting sites to link to the fantastic content you're producing, you're showing Google that your page is worth indexing. Ideally, you'd like to be indexed at #1, where roughly 35% of Google visitors instinctively click.
So the more links, the better… right?
Wrong.
When Google first started using links as the basis for their ranking algorithm, SEOs quickly started scrapping around for any links they could find.
Forums were spammed, webmasters were inundated with link requests and blogs were even set up specifically to allow SEO companies to build links to their clients.
'Anchor text' (the clickable text that forms a link) was used to determine which search terms the pages were relevant to, which resulted in some odd-looking links appearing in web content. Ever seen 'SEO company in Manchester' pop up in an article, seemingly out of nowhere?
Many of these clients profited from this activity, with Google rankings shooting through the roof. Google bit back, introducing more link quality metrics to their algorithm, but it wasn't until the Penguin update last year that spammy link building tactics really became a thing of the past.
Quality over quantity
These days, it takes more than building thousands of links to rank #1 in Google.
Quality content on the page – Google can recognise when links are pointed at poor content.
Natural anchor text – Search engines know when you're 'over-optimising' for a keyword.
Who links to you – authority sites are given far more prominence than links from untrusted sites.
Relevance – both in terms of the site that links to you and the content in which the link is placed
HUNDREDS of other elements!
What that means for link building in 2013
Basically, it's now impossible to 'game' the system. The days of manipulating algorithms are over and only natural links will result in high rankings.
In other words, stop building links and start earning them.
Produce quality content on the page you want to build links to
Encourage other sites (bloggers, journalists etc) to link to your content
Stay away from any 'easy' techniques – if it seems too good to be true it probably is!
Stick to the plan above and you'll see that all-important traffic in no time.
If you have any good/bad link building experiences to share, or if you disagree with anything I've said above, please feel free to leave a comment below!