Facebook 'Graph Search' Lets Users Search Friends, Not Web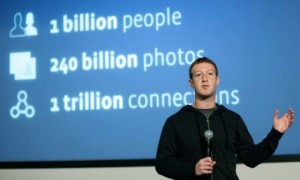 Everybody's favourite social networking site has come up with an even more revolutionary method to stalk scour your friends' profiles. But with so much data freely available for all and sundry, is such a search tool really designed for our benefit – or more for Facebook?
Last month, Facebook was greeted with an unwanted Christmas gift – the loss of 600,000 UK users. Research compiled by social media monitoring agency Socialbakers found that the UK ranked as the world's sixth most active Facebook user base; with a total of over 33 million unique users registered with the site in December 2012. Whilst the festive period is known to experience somewhat of a social networking lull, Facebook was hopeful in Zuckerberg pulling something out of his online pocket to save the day.
Graph Search.
While it doesn't have the same emotive ring to it such as Facebook's "Timeline" or "Life Event", at least it's self-explanatory.
Developed to find out key information such as 'who out of my friends likes The Killers' and' where can I find photos of my friends before 1990', Zuckerberg has referred to the new service as the site's "third pillar" – alongside its renowned Timeline and News Feed features.
"Graph Search is a completely new way for people to get information on Facebook," he announced on Tuesday, in a press conference at the company's headquarters in Menlo Park.
"Graph Search is designed to take a precise query and return to you the answer," he explained, "not links to other places that might take you to the answer."
From a personal aspect, it's a cleverly constructed instrument designed to keep the masses logged on. It's a well-known fact that society thrives on information, and the more of it, the better – but professionally, how will this serve businesses?
While finding out your friends' favourite TV shows might not rank as a high priority for your Facebook usage, for market researchers this is a must-have. By finding out the preferences of over 1 billion people signed up with Facebook, this could prove hugely profitable for advertisers by allowing them to create "more targeted, personalised advertising opportunities".
However, the most important and beneficial attribute this facility provides is an improved online presence. With such a huge audience waiting to be tapped into (who will also be looking to take advantage of the new search feature), businesses should make the most of Facebook's tools – such as tagging photos with locations, completing relevant page fields and monitoring the number of likes should they want to increase their chances of showing up in the Graph Search.
Other queries such as "restaurants in San Francisco" or "tourist attractions visited by my friends in London" will certainly help raise the profile of local organisations, but more importantly, its results will display a ranking order – letting businesses view its popularity as well as discover new ways to improve its current rating. With review-based sites such as Yelp and TripAdvisor hugely popular with the online community, there's massive leverage in word-of-mouth referrals – but only if the feedback is positive. As Graph Search is still in beta mode, there's still quite a way to go until it can produce the best results – with Zuckerberg admitting that it would be a slow process in offering accessibility, taking "weeks and months" from today until the service is ironed out.
But where Facebook's new services were once welcomed and widely regarded, it seems that many are underwhelmed by the site's latest offering.
"I think probably people were looking for something a little bit more strategic," said principal analyst at research agency Ovum. "On the plus side I think it's going to help drive connections within the network between individuals and between companies and pages," he said. "If you are increasing connections between friends and pages you are effectively increasing the reach of advertisers."
Founder and CTO of Wordstream, Larry Kim, gave his views: "Facebook Graph Search appears to be a great way to search through your stuff, but from an online advertiser or investor perspective, I'm unimpressed. It remains unclear on how advertisers will be able to use this Graph Search product to better market and sell their products to Facebook users.
"Unfortunately, the new Facebook Graph Search capabilities are limited to people, locations, photos, and other types of searches that are weak in revealing commercial intent. In typical Facebook fashion, the official Facebook Graph Search announcement does not outline any benefit for its advertisers or investors."
Despite Facebook's highly-anticipated announcement of its newest tool, it failed to live up to the hype – as while its stock price closed above $30 on Wednesday for the first time in six months, it has since dipped 3.23 per cent to $29.95.
Still, even when the social network brought out radical changes such as the introduction of a 'Timeline' and a 'Cover Photo', the public's initial repulsion soon turned into acceptance – with the terms quickly catching on – though the idea of having to "Graph" something could be one of those exceptions.