2013: The Year of Data
It's endless and it's everywhere. What am I talking about? Data, of course. As one of the world's most valuable commodities, data fuels everything we do – from how and where we store it to the way we exchange it with others. As we advance into 2013, we take a look how data is expected to change the digital landscape and what this means for individuals and businesses alike.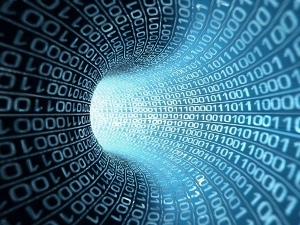 "Data is a precious thing and will last longer than the systems themselves."
In March 1989, a revolutionary event unfolded. Director of the World Wide Web Consortium, Sir Tim Berners-Lee, submitted a proposal for an information management system and the rest, they say, is history. His quote on how precious data is resonates across many an industry and as the inventor of the web, his infamous words reflect the significance of his work – which essentially, was enabling accessibility and availability of data.
As technological advancements shape our virtual climate, what's next for data in 2013??
According to a recent IDC/EMC report analysing the current digital environment (defined as all the digital information produced, replicated and consumed each year globally) it's estimated that only 0.5 per cent of it is actually being assessed.
The report also predicted that the cyber universe would double every two years between 2013 and 2020. Vice president and country manager for the UK and Ireland division of the EMC corporation, James Petter, gave his outlook for the year ahead.
"All the signs point towards 2013 being a defining year in this information age. Currently business decisions are based on just a fraction of the available, relevant data," Petter explained. "The ability to navigate that universe will create the next generation of business winners and losers. Over the next 12 months we can expect the conversation about how to address the technology skills gap to be taken more seriously, and we will continue to witness the rise of the data scientist."
He added: "Company bosses around the world will need to take charge and give serious consideration to the potential of a big data programme, shifting the mindset from that of retrospective analysis and forecasting to one of real-time, forward-looking intelligence. In 2013, fortune will favour the bold, the brave, and those with the smartest data-driven insights."
As with every theory, it comes with its own set of good attributes – as well as its bad points. Whilst the idea of information acting as a universal source being readily available to all and sundry may be a positive thing, its advantage can also be its disadvantage; as such an immense amount of data can easily be compromised.
Just as trends are constantly evolving, businesses are shifting its focus from hardware management to that of information and innovation. The popularity of Bring Your Own Device (BYOD) has resulted in a rise of cyber crime, as employees bringing their own handheld device to their workplace containing both personal data as well as their company's sensitive information allows criminals to essentially kill two birds with one online stone.
Last year UKFast hosted a discussion on BYOD, and the importance of informing businesses on the risks of the security breaches associated with this concept. Inviting a panel of experts for their input on this trend, they all shared the same worry – in that the correct guidelines were either not adhered to, or in place at all.
Cyber security company Secarma, originally an internal division of cloud and web hosting provider UKFast, emphasised the risks of BYOD. "Small start-ups don't have the resources to gain each ISO or PCI standard straight away and don't yet necessarily have the expertise to achieve either whereas larger firms already have this foundation of accreditations and compliance, which makes implementing a BYOD strategy so much simpler and more effective," explained Secarma's head of sales, Stuart Coulson.
This view was echoed by UKFast's technical director, Neil Lathwood: "BYOD can prove valuable, allowing SMEs to be more responsive, flexible and up to date. However we need to ensure our partners and clients are fully aware of the risks involved and informed as to how these can be mitigated."
It's well known that knowledge is power, especially in the world of technology. But should such knowledge fall into the wrong hands, so will such power be abused. With only 0.5 per cent of the digital universe examined to date, it's up to us to unlock its full potential and explore the remaining 99.5 per cent. That way, we can give technology our all; and ensure that by putting such extensive data to good use, we can give 2013 – and data – 100 per cent.