How Can the UK Defend Against Cyber-Attacks?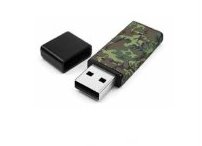 Britain's armed forces could be "fatally compromised" by a cyber attack according to a warning issued by the country's MPs.As the government strengthens it guard against cyber threat, we take a look at what this means for your business.
Whilst the threat of cyber attacks have long been at the forefront of society (see the recent post regarding the UK government's plan to launch an online security awareness campaign), a review into the government's cyber strategy highlighted how weak the British military's online security is – resulting in MPs treating this vulnerability as a matter of urgency.
But what does this say about our own online security?
"Evidence received by the committee suggested that in the event of a sustained cyber attack, the ability of the armed forces to operate effectively could be fatally compromised due to their dependence on information and communication technology," the Defence Select Committee said in a statement.
Its critique highlighted government "complacency" with regard to cyber security and strongly recommended ministerial intervention in an attempt to bolster the nation's military cyber defences.
Highlighting gaps in the Ministry of Defence's cyber strategy, the report follows on from an increased cyber defence budget which allocated a staggering £650million in 2010 when the strategic defence and security review (SDSR) was released granting cyber security tier one status.
The report also added that the government must implement contingency plans to avoid possible disaster: "The government needs to put in place – as it has not yet done – mechanisms, people, education, skills, thinking and policies which take into account both the opportunities and the vulnerabilities that cyber presents. It is time the government approached this subject with vigour."
Whilst this damaging insight into the country's military defence system certainly raises some controversial points, it is a good example of how cyber attacks can affect absolutely anyone – even the government.
However, this should be viewed as a positive to encourage individuals and organisations alike to check how stringent their online defence systems are.  It's all very well having the latest technologies at your immediate disposal, but what good is it if you don't know how to use it or worse still – don't use it at all?
Accessing the web is easier and quicker than ever, through more and more devices meaning that we can surf to our hearts' content whenever we need to, wherever we are. But this is where the problem lies: with countless forums and resources set up by anyone from the 'online' street, the availability of such mixed data can make it difficult for those looking to distinguish the useful from the useless.
Taking the time to sift through the plethora of sites can prove troublesome enough, yet it's the distractions along the way that really alter a user's experience of the web. But it's letting your defences down for a long enough – by being distracted for example – that results in unprotected online security.
With so many pop-up ads filled with malware and spam emails filled with harmful viruses, it only takes a few seconds to make the wrong decision, click a malicious link and have entire database being hijacked, locked or infected.
Becoming reliant on technology is simply not enough as threats increase in frequency and sophistication. By taking a more active stance, we can prepare ourselves for the worst by having our data backed up and following the correct procedure to prevent a potential catastrophes. After all, 'cyber' attack is the best form of defence.