UK Government to Launch Online Security Campaign
Nowadays it seems that kids are growing up far too quickly – socialising online courtesy of their Facebook accounts, instant messaging their friends via their smartphones, and befriending new people in chat rooms and forums. It is this maturity beyond their years that has encouraged the Cabinet Office to improve online safety in a cybersecurity awareness initiative; educating school children as well as adults on the dangers of posting personal data online.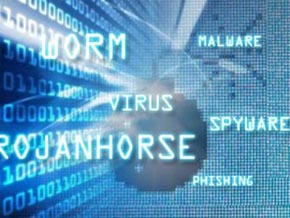 It was recently revealed that the UK government planned to tackle cybercrime by launching a public online security programme sometime this spring, specifically aimed at advising primary and secondary schools on protecting themselves from potential cyber risks.
"For some aspects of it, you cannot go too early," stated a senior official. "People are on the net aged three or four. So for the messages that are appropriate at that age, we are looking to push it very young. But the broader awareness, card fraud and that sort of thing, GSCE-age doesn't seem too late to us. From quite an early age, pushing issues such as making sure you are managing your online identity and not posting inappropriate details online."
Although an ever-increasing problem with many a headline circulating the news feeds on an almost daily basis, not much has been done to resolve this problem.
"The big goal for the next 12 months is to get somewhere transformative in terms of business and public understanding of this issue," explained the official, highlighting the need to inform those labelled in the "risky men" category. "They are men who do quite a lot of Skype and retail online. They think they are capable of managing the risk, but they are not.
"This whole [campaign] needs to be carefully tailored so it doesn't people put people off the internet. Nonetheless, we need to inform them about what they need to be worried about and where they can go for more information."
While many of us may believe we are pretty internet-savvy, last year's figures told a different story. In October 2012, a survey found that over half of UK residents had been the victims of online scams – with nearly one in five having lost money due to fraud. And it's not just personal –the theft of intellectual property from high-profile organisations is estimated to cost the UK economy billions each year and caused the government to label cyber security "tier one" status within its strategic defence and security review.
Committing a staggering £650m to the National Cyber Security Programme in an attempt to boost the UK's cyber defences, it is hoped that such a huge investment will pay off.  Minister for the Cabinet Office, Francis Maude, noted from a recent study that 93 per cent of large businesses and 76 per cent of small firms had been hit by a cyber security breach in the past year. He also revealed that the government had suffered from online attacks, with an average of more than 33,000 malicious emails blocked at the Gateway to the Government Secure Intranet each month – which were suspected to contain malware.
Despite the threat of cyber security having loomed over the world's heads for many years now, a rise of vigilante attacks across a wide range of businesses has raised awareness on the dangers of online safety – notably the efforts of hacktivist collective Anonymous taking a political and ethical stance on global issues and attempting to seek justice by compromising internet security.
The Cabinet Office's parliamentary secretary, Chloe Smith, spoke of the cyberspace hazards as "ever growing and ever changing".
"We need to crack this problem. I am not sure it will be possible to talk about being invulnerable, but it is possible to talk about being well prepared for incidents, for being well skilled across society and for government and industry and academia working together to take it seriously."
She added: "Certainly, getting cut-through depends on awareness across society. Citizens having to be aware just as much as government employees and private-sector leaders. Tackling these skills in the classroom is the place this needs to be in the future. We need to be working at all levels of society. I am passionate about young people being prepared for the [cyber] world."
Where the internet was only previously accessible in offices and cyber cafes, it is now prevalent in the home, schools, and is practically ubiquitous thanks to Wi-Fi – available on mobile devices and smartphones so as to allow users to surf the web remotely. With such a diverse selection of resources and sites at our disposal, the possibilities of using the web for good – and bad – are endless.
As the World Wide Web is a free-flowing route of constant communication, there is no possible way to regulate it entirely; which is why it is critical that cautionary methods are taken to ensure individuals – especially young children – are taught how to be safe online as well as offline. Whilst a large majority of criminal activity takes place on the internet, there's no limit to the extent of these crimes; with a strong possibility that such threats could cross over from the virtual realms into real life.