#BackToBasics – What is Colocation?
Maintaining complete control of your hardware but connecting it to an industry-leading network with aggregated bandwidth and 100% network uptime guarantee – sound too good to be true? With colocation at UKFast it is a reality, but is it the right choice for you?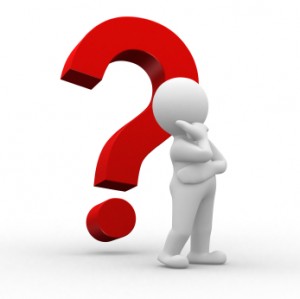 Let's get back to basics and find out more about colocation.
So what is colocation?
In hosting terms colocation refers to the arrangement between a customer and hosting provider where the customer owns all hardware, software and management of their solution, and the provider offering a secure facility and network.
With colocation hosting, you connect your own kit to a provider's network, housing it within their facilities. So rather than running a micro-data centre in-house the solution benefits from increased network capacity, support and redundancy – at greatly reduced  cost to that of setting up a facility yourself, without the need to buy in generators, UPS system and source a bandwidth supplier.
What are the benefits of colocation?
There are a number of reasons why colocation has grown in popularity. Here are just a few:
Scalability: Moving your server off-site gives you a solution that is no longer limited by infrastructure, power or bandwidth, meaning you can expand freely.
Security: Colocation gives you peace of mind knowing that even basic packages include access control, video surveillance and backup power.
Uptime: Housing your server in a colocation facility guarantees the benefits of reliable, uninterrupted service – if you choose the right provider!
Technical support: The beauty of having your servers within a managed data centre like UKFast's MaNOC portfolio is the direct access to a team of on-site engineers 24/7.
Control: Although your solution sits within an external facility and network, you remain in complete control of your hosting, as opposed to managed or dedicated solutions.
Should I colocate?
The decision to colocate is one that companies must make based on the needs of their business. If you need a solution that is reliable, scalable, controlled by you and you have the team and skills to manage your solution then colocation might just be the right option.
UKFast's colocation suites are within our brand new, industry-leading data centres in the North of England. Our self-healing network, with no single point of failure, aggregates bandwidth access from the world's major suppliers and guarantees 100% network uptime.
There's one last tricky question: how do you spell colocation?
The Oxford English Dictionary describes collocation as 'the action of placing things together according to a system or order'.  It also gives us the origin of the spelling 'collocation' – from the Latin 'collacatio', meaning to 'place together'.
The term appears in various forms; colocation, collocation and co-location. A survey of these spellings carried out by Data Centre Map revealed that 'colocation' was the most prevalent spelling in Google searches, Google News and Google Trends.
We have taken our cue from the most common spelling used by news outlets and other colocation specialists and plumped for 'colocation'.