How to Turn Website Browsers Into Buyers With Conversion Rate Optimisation
In a guest post by Matt Fielding, Head of Search at Custard online marketing in Greater Manchester, we take a look at true conversion rate optimisation.
Firstly, this post isn't about changing the colour of a button or the wording of a call-to-action – there are already hundreds of posts about exceptionally weak conversion rate optimisation (CRO). Instead, I'm going to talk about what really makes a difference to conversion rate; having a strong, consistent message that simplifies the user journey from landing page to thank you page.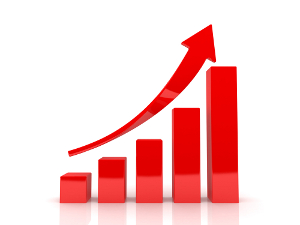 CRO – The bad
As mentioned, CRO can often be watered down into small changes that in reality just paper over the cracks of what's really wrong with a website.
Yes, including an arrow to your brightly-coloured enquiry form will direct the user to the right place. Using the magic word "get" ('get unlimited access' instead of simply 'submit') in your button copy will encourage a click.
We've all established that e-commerce best practice is to minimise the number of pages in a checkout process and that people don't like filling out long enquiry forms that ask for unnecessary information.
But real CRO is about establishing trust before the visitor decides to look elsewhere – and all the design tweaks in the world can't help with this.
CRO – the good
Don't get me wrong, it's important to have a logical flow from landing page to your goal conversion via a clear call to action. This makes it easy for the user to understand where to go next… once they've decided they're interested enough to go to the next step, that is.
The most important thing is to establish trust and remove what Helpscout call 'action paralysis' – that lingering moment of doubt that causes some users to navigate away instead of buying, downloading or enquiring.
Establishing trust
When you look at your landing page, remember what the goal of the page is and ask yourself these important questions:
1)      How am I solving a problem?
If your page is all about your wonderful product or service, it fails to focus on the most important person in the process – the buyer.
Instead, focus on pain points – the wants and needs of the user – and how your product can solve these problems. Show empathy and understanding to establish trust – "we know what you're going through".
2)      Are my USPs clear?
If all you offer is free delivery, make a big deal of it. Too many sites seem to gloss over the very element of their product/service that would persuade a user to click – instead make them big, bold and noticeable and use bullet points where possible to catch the eye of skim-readers.
Take a step back and look at your page with a fresh pair of eyes. If you only noticed one piece of information, what would it be? Hint: if it's your company name, you're doing it wrong.
3)      Am I a person or a cold, corporate entity?
As Noble Samurai's conversion cheat sheet puts it, "people buy from people, not faceless websites". This is the main reason to work on your about page, but more importantly address how you present your company on the landing page.
Are you showing enough personality for someone to trust you in a way they wouldn't trust your competitors? Intro videos are a great way to show the human element of your business, but at the very least show images of your product in use and show human faces on your landing page.
Video humanises your landing page and can increase conversion by 80% according to Eyeview, while Vidyard saw increases of 100% in their study.
4)      Am I asking the user to take my word for it?
Unless you're Coca Cola, most of your site visitors will be unfamiliar with your brand. Trust levels start at zero and your own sales rhetoric won't increase this.
Instead, people trust the word of other people just like them. Reduce the risk of parting with their hard-earned cash by showing testimonials from happy customers. Endorsements from authority figures within the industry work well, too.
If you don't have strong testimonials, back up your claims with evidence – statistics related to how your product helps people encourage trust – "our batteries last 25% longer than the leading brand".
5)      Does the page offer any added reassurance?
This comes back to risk reduction again. If you offer a money-back guarantee, there's pretty much no reason for someone not to buy, because there's no risk.
Do you have any accreditations? This is especially true in the financial and legal sector – people like to see your claims backed up by recognised industry certifications so they know they're dealing with a reputable company.
In summary
CRO is about much more than making buttons easier to find – it's about changing the way visitors see your company to make it easier for them to buy.
People buy from sites they trust, so make your landing page more trustworthy by:
Showing empathy with pain points
Showing how you can solve them – clear USPs
Showing personality and humanising your site
Using testimonials from happy customers
Adding reassurance with guarantees and accreditations