Enterprise Technology Predictions for 2013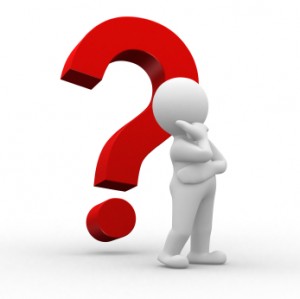 This year enterprise technology has been dominated by buzzwords including BYOD, cloud and big data, each with promises to revolutionise business practices. So what does 2013 hold? Will cloud continue to dominate the business world? Will we get a handle on big data?
1.The Internet of Things
We all know that it is only a matter of time before everything is connected to the internet; well 2013 is set to be the year that this starts to make an impact as the Internet of Things (IoT) comes into fruition.
For personal use this may mean fridges, washing machines, home alarms and entertainment systems linked to your PC and smartphone with seamless interaction and functionality. From a business perspective 2013 will be the year of experimentation for IoT as cloud computing and the adoption of IPv6 and the trillions of devices this can enable makes IoT viable.
The flow of information brought by the 'internet of things' will allow for more responsive business practices and informed decision-making. Having consumers with connected products will aid streamlined sales processes for example; printers could relay ink levels back to suppliers, who can then automatically ship replacements before the cartridge runs low.
2.Mobile Devices Versus Computers
With the uptake of BYOD skyrocketing across the globe and the use of mobile devices reaching staggering levels – there are currently more than 1 billion smartphones in operation across the globe – IT firm Gartner predicts that mobile devices will overtake PCs to become the most popular web-access device in the world in 2013.
For firms this means potential cost savings from BYOD policies and reduced hardware costs, but increases in the need for secure connections if allowing employees' own mobile devices to connect to corporate networks. Firms will need to offer a number of platforms to accommodate the huge range of mobile devices on offer to ensure that if the step in BYOD is made, no matter the device, all employees have the same access options.
3.Cyber Security No Longer 'an Option'
In recent years, cyber security has been thrust into the forefront of business concerns with hacktivists, cybercriminals and fraudsters all posing a real threat to firms. As businesses' reliance on digital data increases day by day, cyber security is no longer the optional add-on it once was – it is, and throughout 2013 will be, a necessity.
"We expect identity security to be a much more prevalent issue in 2013," said senior VP for Verizon Enterprise Solutions, David Small. "While the Internet affords us countless opportunity it also comes with a price. No longer is strong security an option; it's a mandatory requirement for all organizations to protect their intellectual and physical capital, customer identities and society at large."
With cybercriminals seeking more sophisticated ways of accessing corporate data, firms need to train their workforce and customers accordingly. There is also the implementation of tough infrastructure defences, and identity and access management and compliance to monitor and defend against potential security data breaches.
4. Hybrid Hosting
Cloud computing dominated 2012, and next year sees it being taken up a notch – combining the benefits of both private and public cloud, or private cloud and dedicated server hosting to create the ultimate hybrid cloud solutions.
The reliability, redundancy and security of private cloud combined with the scalability, accessibility and cost-value of public cloud makes for a flexible, burstable cloud solution that's elastic enough to fit the ever-changing needs of business IT.
Combining private cloud with traditional dedicated server hosting adds the scalability of cloud to the security, performance and redundancy of dedicated server solutions – the best of both worlds.