Not Your Photo? You've Been 'Framed'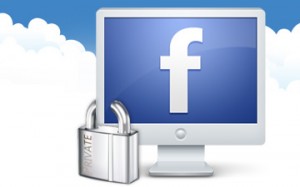 A while ago, a friend sent me a funny cartoon depicting a character contemplating cross-post Instagram images through Tumblr or linking tweets to Facebook. While it may sound like a trivial thought, you'd be surprised at the amount of people who face this conundrum on a daily basis.
With social networking slowly dominating almost every aspect of our lives, the hazy line between our offline selves and our online beings is distorted each time we succumb to the shiny login option of our social networking profiles.
Got a mundane rant about what you had for lunch that desperately requires repeating? Post it on Facebook. Want to be friends with a celebrity but will happily settle to follow from a distance of 140 characters? Get yourself on Twitter. Had a great night but took an average photo of your friends? Saturate the heck out of the image with your X-Pro filter courtesy of Instagram.
Now when you want to look back at pivotal moments in your social networking life, you can reflect on your proudest moments and say – they were all mine.
Except technically, they're not.
Businesses are recognising the importance and power associated with photography, thanks to this nifty gadget we call a 'smartphone'. More and more people are consuming media on-the-move, and to keep up with users' insatiable appetites, companies are developing quicker and sophisticated methods of allowing people to be connected while mobile.
Take Facebook's acquisition of Instagram – the move cost the social networking site a hefty $1bn, but with 100 million users of the photo-sharing service, it was a clever move by the Menlo Park organisation. Why? Because their next move was even more clever.
An agreement between Facebook and its users states: "You own all of the content and information you post on Facebook, and you can control how it is shared through your privacy and application settings". Doesn't sound too bad, right? Wait until you read the next part.
"For content that is covered by intellectual property rights, like photos and videos (IP content), you specifically give us the following permission, subject to your privacy and application settings: you grant us a non-exclusive, transferable, sub-licensable, royalty-free, worldwide license to use any IP content that you post on or in connection with Facebook (IP License)." So basically you own the content, but Facebook is instantly approved to display and distribute any of your images as and when it pleases. Meaning all 'ownership' goes out of the cyber-shaped window.
This doesn't just apply to us in the personal sense though; many professional organisations are falling victim to their images being compromised by the proverbial fat cats scouring the digital wastebins for photographic remnants. Whilst individuals are at risk of their ownership rights being violated, businesses face a much greater threat – with legal issues threatening to ruin their reputations all because of a social networking snapshot.
How can users ensure their online property is protected? Image hosting website Flickr seems to have found a way around it. Three years ago, Flickr joined picture agency Getty Images that saw a licensing agreement between the two allow its users to make money from their own images. The result? Photographers have since contributed to a pool of over 600,000 photos.
Thanks to their joint effort, photographers can still be paid for their livelihood whilst share their images accordingly. Yet it appears that many people are still unsure as to what 'sharing' truly entails.
There was once a time when our photos were our most prized possessions; stored away in a personalised photo album along with dates of our favourite memories that were shared by our nearest and dearest.
Nowadays, we end up in sharing overkill – revealing too much information about ourselves, and our loved ones. Rare unscripted moments are now common and posed, with little or no meaning attached to them.
So, how do we get around this? Well in the words of former Sun chief Scott McNealy, you don't.
"You have zero privacy anyway. Get over it."